Have you ever had that debate with someone to decide which one is better?
There are plenty of these debates out there:
Peanut butter vs almond butter?
Movie vs TV binge?
Hotel vs Airbnb?
In-n-out vs Shake Shack?
SEO vs PPC?
Get brand new PPC strategies straight to your inbox every week. 23,739 people already are!
The list goes on, but you don't have to argue anymore.
Because there's one thing these opposites have in common... they're better when they're together.
Synergy can actually happen when two opposing sides collaborate to make something bigger and better than each of their separate parts.

With that in mind, we've teamed up with Ahrefs to share six useful ways to go from "SEO vs PPC" to combining your efforts for optimal traffic and conversions.



Real-Time Keyword Data
When creating content for your site, using an SEO strategy that tailors to specific keywords can help you intentionally rank higher for your targeted search terms.
With reliable keyword search tools, you can prioritize which terms to chase after first based on search volume and keyword difficulty.
In the Ahrefs dashboard you can use their Keywords Explorer tool, which helps you with the entire ideation process.
Just navigate to their Keywords Explorer 2.0 in the main menu and start typing in the keywords you'd like to target: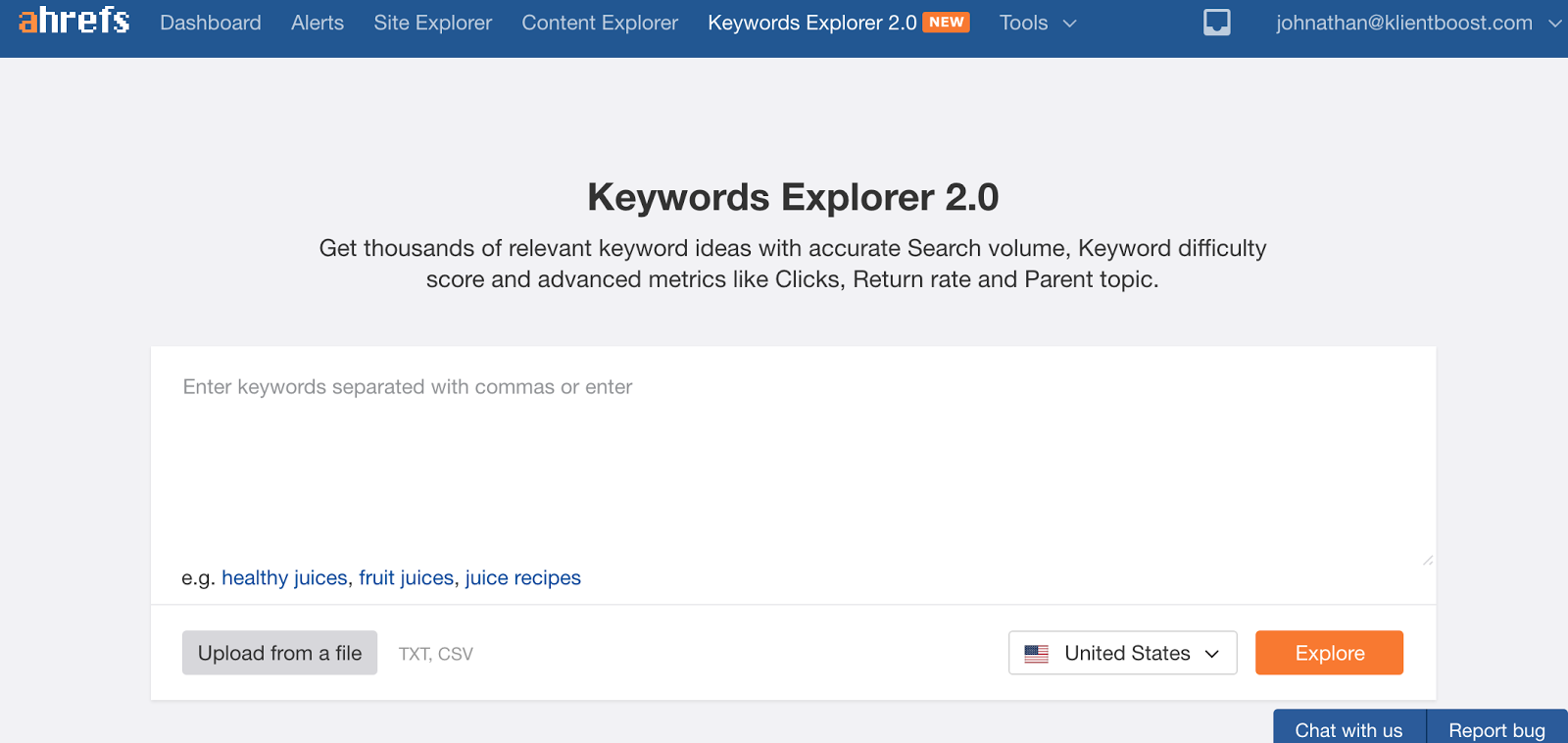 Here are the metrics reporting that shows up once you type in your targeted keywords:



With the stats like keyword difficulty, search volume, clicks, and clicks per search at your fingertips, you can create content on your site that's specifically tailored to those keywords.
That way, you can start ranking higher for those keywords in organic search results, which can also help your PPC game.
Imagine someone searching for your focus keyword and seeing both PPC results and SEO results. That's like buying an advertorial piece, combining the editorial with the advertising effort.
Tip: In your SEO strategy, go for focus keywords with higher search volumes and lower keyword difficulty.

SEO vs PPC: Keyword Expenses
Sometimes bidding on certain keywords in your PPC campaigns can be expensive, especially when it comes to those popular money-generating terms that your competitors are heavily bidding on, too.
For example, check out these top 10 keywords with the highest CPC from SpyFu: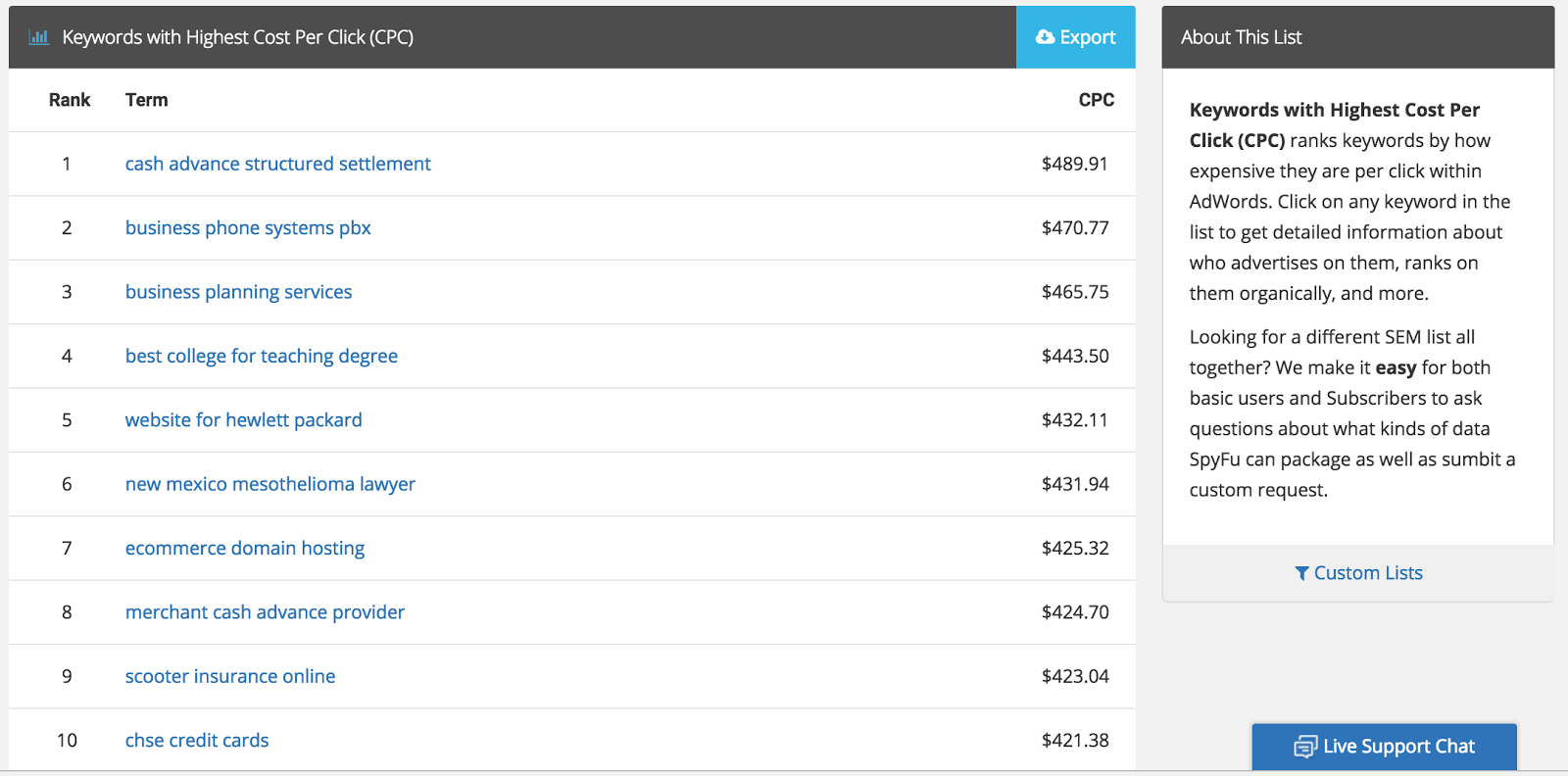 When your PPC campaigns show high CPC rates, why not chase after those same keywords in your organic SEO campaigns?
Rather than pay for those costly keywords, build your content strategy around those specific focus keyword topics.
Like all these guys did…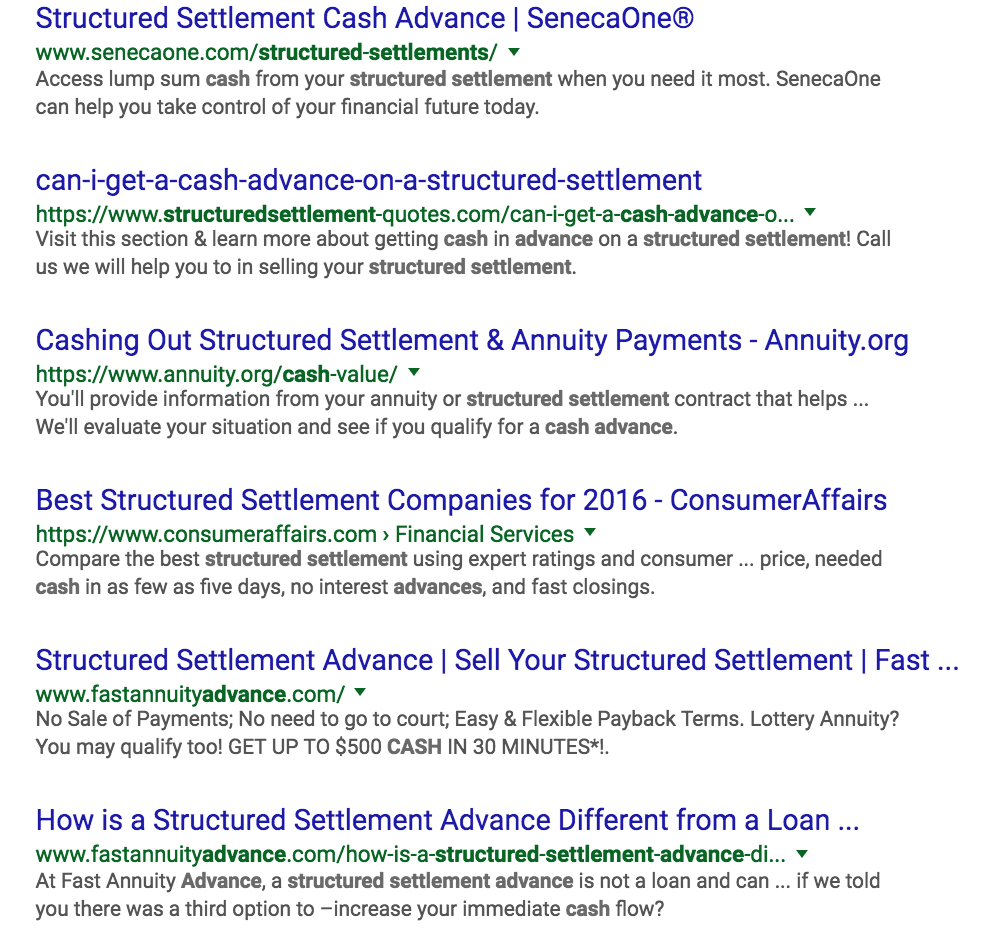 All those annuity and structured settlement companies developed content around the priciest of price-focus keyword cash advance structured settlement.

Ad/Landing Data = Search Intent
As you work through your PPC campaigns and test for just the right message match for each of your keywords, you'll likely land on some golden insights.
Playing around with different ad copy, unique value propositions, and calls-to-action (CTAs) can help you discover some interesting things about your visitor's intent and where your highest CTRs and conversion rates are coming from.
Which headlines, messaging, paragraph copy, CTAs, offer benefits, forms, and pain points are your visitors responsive to?
By understanding what ad copy your visitors respond to and click on, you can better understand what they're looking for and what stage of the buyer's cycle they are in.
But don't stop there.
Tidbit: Take this info and apply it to your SEO strategy.
Once you figure out the golden PPC and landing page recipe and pinpoint which content is earning you the most conversions, use that as material for your SEO strategy.
Matching your visitors' intent with the messaging in both your PPC campaign and SEO strategy can be an effective part of your master plan.
By testing your ads and landing page messaging to get the highest CTRs and conversion rates, you can be more confident that the SEO page you're trying to rank for will perform better.
So, cheers to testing :)

Test in PPC Before You Invest in SEO
SEO strategies can be effective, but sometimes, they require a long, arduous journey and a lot of discipline before success manifests.
According to Josh Steimle in his How Long Does SEO Take To Start Working? Forbes article:
"Many SEO firms will tell you that it takes 4 to 6 months to start seeing results. That's generally accurate, but bear in mind this is when you start seeing results, and SEO results grow over time.
"Whatever results you're getting at 6 months should be considerably less than what you're getting at 12 months."
With all that time required to invest in your SEO strategy, why not test out your keywords with a PPC campaign first, for quicker results that can tell you if it's even worth pursuing in your SEO game plan?
If your SEO strategy is the tortoise, then your PPC campaign is the hare. But again, this isn't "SEO vs PPC."
Get the two working together and you'll have the best of both worlds.

4 Ways To Bring Back Visitors
Take advantage of all that effort you put into your SEO campaigns by getting those same visitors to revisit your site. Retargeting and remarketing lists for search ads (RLSA) in your PPC campaigns make this possible.
This is an opportune time to match up your SEO vs PPC strategies with one goal of increasing conversions.
Crealytics recommends these four RLSA strategies:

1. Target Low Hanging Fruits in Your Bid Strategy
Bid for more audiences that are more likely to convert again. Here's an example of a case where cart abandoners make up 2% of clicks but 24% of conversions:


2. Expand Your Reach With Event Campaigns
Limit your retargeting reach to audiences that have visited your site already and create event campaigns based on additional keyword sets. Here's an example: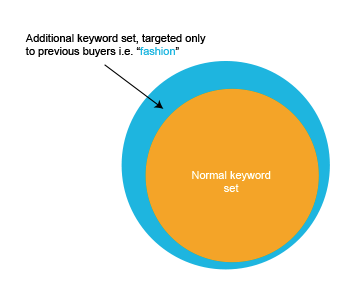 3. Isolate Your Audience by Device
Create mobile only campaigns for better relative performance. You will still be retargeting visitors who have been to your site before, so this wouldn't be the way to acquire brand new audiences.

4. Use RLSA in Your Shopping Campaigns
Similar to the cart abandonment concept earlier, using RLSA in your shopping campaigns can help you improve conversions and increase sales. You can offer the same remarketing options as your text ad campaigns.
For an impressive list of retargeting ideas, including details on sequential retargeting, time delayed retargeting and offer change retargeting, check out some more retargeting campaigns you've never heard of before.

PPC Can Earn Backlinks
Running PPC ads that feature your blog posts can help you acquire backlinks for your site.
This is an effective way to give your visitors what they're looking for in the form of a blog post as part of your SEO content marketing and PPC efforts… all while building backlinks at a quicker pace than organic search. #win
For example, this gifographic blog post that you're ready right now is part of our own PPC campaign. Here's our Google Ads promotion:



Here's where the ad redirects to: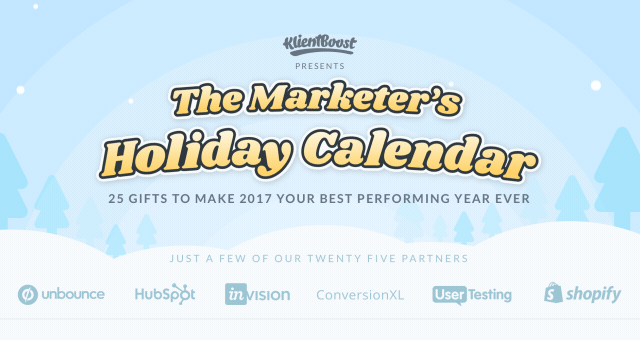 People searching for marketing infographic are likely to be searching for content to include in their own blogs, which will in turn create backlinks to our Marketer's Holiday Calendar.
Bonus: Curious about which keywords your competitors are going after in their PPC campaigns?
Get the inside scoop on your competitors and find out which keywords they're ranking for, so you can better compete and create your own high quality content.
Ahrefs offers this competitive research feature in their dashboard under Site Explorer.
Just type in your competitor's domain at the top, hit Explore, and navigate to Paid search > PPC keywords. A report like this will show up: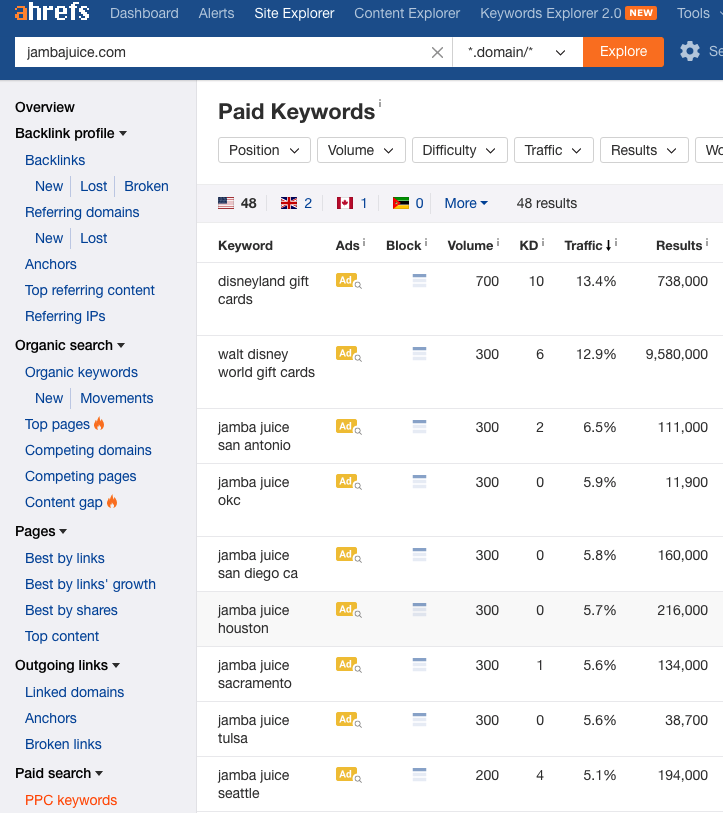 In this Jamba Juice example, you can uncover the exact promotional keywords and geographic locations within their PPC campaigns.
With these little gems of knowledge, you can target the keywords that generate the most traffic in your own PPC ads and bolster the campaigns with related content in your blog posts as landing pages.
This is an effective way to chase after a pre-qualified audience, since you know the demand is already there for your competitors.

Closing Thoughts
Some marketers see "SEO vs PPC" as an either-or, winner-take-all competition. But we say that you don't have to choose just one option -- use them both to your advantage and combine your efforts to chase one goal.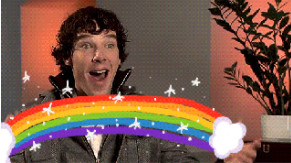 Just like rain and sunshine, if you combine the two, you can come up with some pretty impressive rainbow magic.