The LinkedIn Ads Agency That Drives
More Revenue Through B2B Marketing
Leave the LinkedIn advertising optimization to us. Whether it's demand
capture, demand generation, or lead generation, we'll get it done.
The Last LinkedIn Ads Agency
You'll Ever Work With
Sounds confident, eh? We have the tools to make LinkedIn
advertising your most profitable social media channel.
Here's how we do it…
Target Audience
Accuracy

Be confident the right decision makers are seeing your ads today & tomorrow.

Pricing
Reductions

LinkedIn advertising can be expensive, we have strategies to lower costs.

Un-Boring
Creative

We'll use a variety of ad formats to make data-driven optimization decisions.
Get Your LinkedIn Advertising Plan,
Engineered To Your Exact Business Needs
Get a prioritized list of LinkedIn ads strategies including
recommended pricing, ad spend, metrics, and specific goals.
If Your LinkedIn Ads Agency Isn't Doing These
Things, Then What Are They Doing?
It's 2023, the bar keeps getting raised and we're the ones raising it.
Let us know if you see anything missing.
Revenue Tracking Installation
CRM Connection Tracking
Business Goal Alignment
Ad Format Testing
Creative Variety Testing
Clever Retargeting Campaigns
PPC Performance Improvements
SEO Strategy Overlaps
Campaign Manager Optimization
Account Manager Strategy Calls
Ad Spend Reductions
Conversion Rate Optimizations
Continuous A/B Testing
CPC Reductions
Lead Gen Improvements
Deeper Audits
SaaS/Tech Targeting
Text Ads Split Testing
Holistic Marketing Strategy
Brand Awareness Plays
So Many Ways To Work Together.
All You Need To Do Is Press Play.
Just need some advice, maybe consulting? How about full blown LinkedIn
marketing agency support?
Ongoing LinkedIn Ads
Management

Toss us the keys, and we'll take you where you wanna go. We'll handle everything from ad creation to real-time strategy adjustments, increasing your ROI in alignment with your KPIs and delivering transparent reports so you know exactly how your campaigns are doing at all times.

One-Time LinkedIn Ad Audit

We'll conduct a thorough audit of your current LinkedIn ad campaigns, pinpoint strengths and weaknesses, and use our in-house data from 250+ active clients (thousands of campaigns) to give you a detailed list of improvements to implement.

One-Time LinkedIn Ad Setup

We'll build you an optimized LinkedIn ad engine that is ready to GO! This is the hardest part for most businesses to do right, and we'll give you everything you need to drive ROI with even advanced ad campaigns from Day #1.

LinkedIn Ad Consulting

We'll help you assess your current LinkedIn ad campaigns, pinpoint areas for improvement, and craft targeted strategies to increase engagement and conversions among your ideal business audience. We advise. You implement.

Pure LinkedIn Ad Performance

We're so confident in our LinkedIn ads mastery, that we'll happily offer revenue partnerships for qualifying clients. These relationships reduce the up-front costs and risks for our clients while increasing our revenue upside. Win/win!
Your Competitors Don't Have
The Data-Driven Strategies
We'll Give You, Yet
LinkedIn Ads Today, World Domination Tomorrow.
We Got Specialized Teams To Help You Scale.
Go as fast or as slow as you'd like, we're 100+ people deep with 250+ active clients.
We have a lot of winning strategies to share.
Try a Multi-Pronged Marketing Approach
For Exponential Growth
We swore we'd never use the word "synergy," so we'll just say our
specialized teams can do amazing things when they work together.
We're Totally Down For Some Small
Talk Before It Gets Real
Meet your dedicated team before you sign on the dotted line.
We wanna make sure you like us as much as we like you.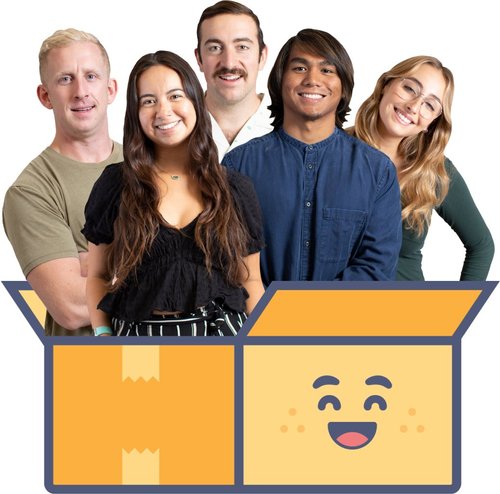 We Spent Hours Compiling The Best
Questions & Our Favorite Answers, Enjoy
Don't see an answer to your question? Ask it during your free marketing plan.
1

Why would I use a LinkedIn ad agency rather than do it myself?

Why DIY when you can save time, money, and tears? LinkedIn ad agencies are like superheroes for startups and B2B companies, mastering targeting, maximizing ROAS, and navigating the Campaign Manager labyrinth.

Here's some more reasons.

Expertise and Experience: We're a team of multichannel advertising experts who are well-versed in the best practices for LinkedIn advertising. We understand the platform's unique algorithms and ad formats and can create strategies that are likely to yield better results than someone with less experience.

Time-Saving: Running a successful LinkedIn ad campaign can be time-consuming, involving strategy development, audience targeting, ad creation, monitoring, and optimization. KlientBoost takes care of all these aspects, freeing you up to focus on other areas of your business.

Advanced Tools: as a multichannel advertising agency, we have access to advanced tools and software for keyword research, competitive analysis, performance tracking, and more. These tools provide deeper insights and more efficient management of your campaigns.

Creative Production: Crafting compelling ad content that resonates with your target audience can be challenging. As an agency that frequently works on LinkedIn ad campaigns, we have creative teams that are experienced at producing high-quality graphics, videos, and copywriting that stands out in the LinkedIn feed.

Testing and Optimization: We have the time and capacity to continuously test different aspects of your ads (like ad copy, images, headlines, and calls-to-action) to determine what works best and optimize your campaigns accordingly for better performance.

Reporting and Analysis: Understanding campaign data is critical to measuring success and ROI. We measure performance across 250+ active clients and included that context in our reporting and analysis, helping you interpret the data and make informed decisions on your campaigns.

Cost Efficiency: Although it might seem counterintuitive, agencies can sometimes save you money in the long run by avoiding costly mistakes, targeting more effectively, and achieving a higher ROI through optimized campaign performance.

Compliance and Best Practices: LinkedIn, like all platforms, has its set of advertising policies and best practices. We are intimately familiar with these and can ensure that your campaigns are compliant, avoiding penalties or suspensions.

2

What should I expect from a great LinkedIn ad company?

Expect a full-service LinkedIn advertising agency that's like the Swiss army knife of B2B lead generation! With platform expertise, LinkedIn Business Partner status, and a CMO's dream team, they'll have you saying "Wow!"

Here's some more specifics.

Custom Strategy Development: We start by understanding your business goals and target audience. From there, we craft a tailored LinkedIn advertising strategy that aligns with your unique needs, whether it's lead generation, brand awareness, or event promotions.

Expert Account Management: You will have a dedicated account manager who is an expert in LinkedIn ads. They will be your main point of contact, guiding you through the process, and ensuring your campaigns are on track for success.

Creative Excellence: Our in-house creative team works to create compelling ad copy and visuals that capture attention and resonate with your target audience. We strive for creativity that not only reflects your brand but also drives results.

Advanced Targeting: LinkedIn offers a wealth of targeting options. We leverage these to ensure your ads reach the most relevant professionals based on job title, industry, company size, and more, thereby maximizing your ad spend efficiency.

Continuous Optimization: The job isn't done once the ads are running. We continuously A/B test and optimize for various elements such as ad formats, copy, images, and calls-to-action to ensure your campaigns are performing at their best.

Transparent Reporting: You'll receive regular, transparent reports that break down the performance of your campaigns in detail. We believe in full transparency, so you'll always know how your investment is performing.

Data-Driven Insights: By leveraging data analytics, we provide actionable insights that inform not just your LinkedIn campaigns, but can also offer valuable information for other aspects of your business and marketing strategy.

Scalable Campaigns: Whether you're looking to maintain steady growth or expand rapidly, we have the expertise to scale your campaigns appropriately, ensuring that you get the most out of your LinkedIn advertising efforts.

Industry Compliance and Best Practices: Rest assured that your campaigns will always adhere to LinkedIn's advertising policies and best practices, ensuring that your brand's integrity is maintained.

Partnership and Collaboration: We see our clients as partners. We collaborate closely with you to ensure that our service complements your internal marketing efforts and that we are consistently aligned with your evolving business objectives.

3

What's the typical contract length?

Flexibility is our middle name! Contracts are tailored like a bespoke suit to your needs and digital marketing ambitions. The bigger your dreams, the longer we'll tango together.

Our contract lengths are not one-size-fits-all; they are as diverse as the businesses we partner with. Typically, they'll start with a minimum term, often ranging from 3 to 6 months. This initial period allows us both to lay down the groundwork, strategize effectively, and start seeing the momentum of our efforts.

Short-Term Engagements: For businesses looking for a quick boost, such as promoting an event or a product launch, we might suggest a shorter, more intense campaign strategy. These can be month-to-month agreements after the initial period, giving you the liberty to adjust your sails as the market demands.

Long-Term Partnerships: If you're aiming for long-term growth and sustained digital presence, we recommend a longer engagement. These contracts can span anywhere from 6 months to a year or more. The advantage here is that it allows us deeper integration with your marketing team, a thorough understanding of your market dynamics, and the opportunity to optimize and scale your campaigns for better ROI.

During the contractual period, whether short or long, our teams work relentlessly, not only to meet the set KPIs but also to exceed them. We are in it for the marathon, not just the sprint, if that's where your goals lie.

Think of our contract as a dance that's choreographed to the rhythm of your business needs. The bigger your dreams, the longer we'll tango together, all the while maintaining the flexibility to pivot as needed. Our aim is to move in sync with your aspirations, ensuring that the length of our partnership is just the right fit for your company's growth trajectory.

4

Who owns the LinkedIn data and creative?

You do! We're not data hoarders. Our skilled graphic wizards conjure high-quality, interactive ads for your company page that'll make you feel like you struck gold.

Data Ownership: All the data generated from your LinkedIn ad campaigns, including analytics, insights, and personal data collected from leads, is owned by you. We act as custodians of your data, ensuring it is used responsibly and is fully compliant with relevant data protection regulations like the GDPR, CCPA, or any other applicable privacy laws. We facilitate the collection and interpretation of your campaign data, but the ownership and control of that data remain with your business.

Creative Ownership: Any creative work we produce for your LinkedIn advertising campaigns, including graphics, ad copy, videos, and any other content, is your intellectual property. While we might use tools, assets, and expertise to create these materials, once they are paid for and delivered as part of our service agreement, the ownership transfers to you.

Should you choose to end our partnership, we ensure a smooth transition so that you retain all the assets and data generated during our engagement. We're here to build lasting relationships based on trust and transparency, and the way we handle data and creative assets is a central part of that commitment.

5

Do you restrict access to my accounts?

Nope, no secrets here! You get full backstage access to your LinkedIn accounts, including the company page, for ultimate transparency.

Here's how we handle account access and management:

You Keep Full Access: You will always have full ownership and administrative access to your LinkedIn ad accounts. This means you can view all aspects of the campaigns, including performance metrics, financial information, and creative content at any time.

Shared Management: For the duration of our partnership, we typically operate with shared access. We request the necessary permissions to manage and optimize the campaigns effectively, but you remain in control.

No Gatekeeping: We believe that gatekeeping has no place in a healthy agency-client relationship. You should have the liberty to access your accounts without any restrictions imposed by us.

Smooth Onboarding and Offboarding: If we are starting a new relationship, we'll guide you through the process of granting us access to your accounts in a way that is secure and compliant with best practices. Similarly, if our contractual agreement comes to an end, we ensure a seamless transition, revoking our access and making sure you have everything you need to continue managing your accounts without interruption.

Our goal is to act as stewards of your digital marketing efforts, providing our expertise and assistance to enhance your campaigns while ensuring you always have the final say over your accounts. We are here to boost your presence, not to control it.

6

Is your fee based on how much I spend each month?

Fees are as unique as your favorite ice cream flavor. We base them on individual needs and goals, either as a percentage of ad spend or a flat fee for LinkedIn marketing magic.

Our fee structure is designed to be as flexible and accommodating as possible to cater to a diverse range of marketing budgets and goals. Additionally, our fees typically aren't a direct percentage of your monthly ad spend, because we believe in aligning our incentives with your success, not just your investment. We often use a tiered pricing model which is based on the complexity of the campaigns, the level of service required, and the resources allocated to your account.

7

How much should I be spending on LinkedIn advertising to work with you?

We cater to a wide array of clients, each with their unique advertising needs and financial capabilities. Our client base spans from scrappy startups taking their first steps into digital marketing to booming B2B enterprises looking to scale up their online presence, and all the way to tech titans dominating the digital landscape.

For Startups: If you're a startup, we know that every dollar in your advertising budget has to work hard. We usually see startups beginning with more modest budgets, around the $5,000 per month mark. This allows us to test different strategies, refine our approach based on data-driven insights, and begin to see meaningful results without breaking the bank.

For Growing Businesses: For a mid-sized or growing B2B business, we recommend a higher level of spend, often ranging from $10,000 to $50,000 per month, depending on the competitive landscape of the industry and the growth targets we set together. This budget range allows for more extensive testing, more sophisticated campaign structures, and the pursuit of multiple objectives simultaneously.

For Large Enterprises: As a large enterprise or a titan of tech, the sky's the limit when it comes to advertising spend. We manage budgets that stretch from $100,000 to $1,000,000+ per month. At this scale, our focus is on maximizing ROI across expansive campaigns that might span multiple products, services, or even global markets.

No matter the size of your budget, our goal remains the same: to ensure that every ad dollar you spend is an investment in growing your business. We help to craft a strategy that aligns with your spend level, targeting efficiency, and optimizing for the best possible returns.

It's also worth noting that the starting budget isn't set in stone. We are adept at scaling our efforts up or down in response to the performance data, market conditions, and your evolving business goals. We work closely with you to make sure your ad spend is always in step with your desired outcomes and provide scalable solutions that grow with your company.

8

Do you specialize in LinkedIn Ads for a certain industry?

Our extensive experience with LinkedIn Ads covers a multitude of industries. While we are well-versed in the nuances of LinkedIn's platform, which is particularly advantageous for B2B marketing, our expertise is not limited to a single sector.

Diverse Industry Knowledge: Our portfolio showcases success across various sectors – from cutting-edge tech startups looking to disrupt the market to established B2B companies aiming to cement their leadership position. Our understanding of different industry landscapes allows us to tailor strategies that resonate with specific audience segments.

Tech and Software: Given the professional nature of LinkedIn, we've carved out a niche in the tech and software industry, helping SaaS companies, for example, to leverage LinkedIn's targeting capabilities to reach decision-makers and influencers in their respective fields.

Professional Services: Whether it's law firms, accounting services, or consulting firms, we understand how to position these services in front of the right audience to generate high-quality leads.

Healthcare and Biotech: We also have experience navigating the complex healthcare and biotechnology sectors, where we help clients engage with professionals through thought leadership and high-value content strategies.

Manufacturing and Engineering: For clients in manufacturing and engineering, we've successfully driven campaigns that target specific job functions, industries, and even organizational seniority to attract the most relevant professionals.

Education and Training: We've helped educational institutions and corporate training providers to promote their courses and programs to professionals looking to upskill and businesses seeking to empower their workforce.

200+ Case Studies: With over 200 case studies, our results speak for themselves. We've delivered tailored LinkedIn Ads solutions for a range of objectives, from lead generation and brand awareness to event promotion and talent acquisition.

We pride ourselves on being a "marketing buffet," where every industry can find the strategies and tactics that suit their specific appetite. Our approach is always to start with a deep understanding of the client's business, audience, and competitive landscape, ensuring that the LinkedIn Ads campaigns we create are not just generic, but customized to deliver the best possible ROI for each unique scenario.

The breadth of our experience means that we're well-equipped to adapt our approach for new industries, too. So even if your industry isn't one we've mentioned, there's a good chance we can apply our learning and success from other sectors to create a successful LinkedIn Ads strategy for you.

9

Should I create a new LinkedIn ad account for you to use?

No need for extra homework! We'll use your existing account, seamlessly integrating Google Ads and Google Analytics like a marketing dream team.

There's a few important reasons for this.

Continuity: By using your existing LinkedIn ad account, we maintain the historical data that is crucial for understanding past performance. This insight helps us to optimize your campaigns more effectively, rather than starting from scratch with no benchmarks or performance history.

Efficiency: Integrating directly with your current account saves time and allows us to get to work right away. Our goal is to streamline the process, ensuring a smooth transition and immediate focus on improving your ad performance.

Integration with Google Products: We specialize in creating a cohesive marketing strategy that leverages the strengths of each platform. We'll integrate your LinkedIn advertising efforts with Google Ads and Google Analytics to provide a comprehensive view of your online presence, tracking conversions and user behavior across platforms.

Access Management: You can grant us access to your account with just a few clicks, and we'll take it from there. You'll have complete visibility into what we're doing, and we can both ensure that everything is aligned with your overall marketing strategy.

No Duplication of Effort: There's no need to duplicate the audiences, creatives, and setup configurations that already exist in your current account. This not only saves time but also retains the learnings from any A/B testing or campaign iterations that have been conducted previously.

Data Ownership: By continuing with your own account, you retain ownership of all your data. As we've mentioned, we see ourselves as custodians of your data, working with it to provide you with the best possible service while ensuring you're always in control.

We believe in making life easier for our clients, and that starts with us adapting to your systems and processes, not the other way around.

10

Will I know how my LinkedIn ad campaigns are doing?

Absolutely! At KlientBoost, we're big believers in maintaining an open line of communication and ensuring that you're always in the know when it comes to your LinkedIn ad campaigns. Here's how we keep you informed:

Regular Reporting: Just like a well-informed neighbor who knows the comings and goings on the street, we provide you with detailed reports. These reports cover various aspects of your campaigns, including ad performance metrics, engagement rates, lead generation numbers, and cost-per-conversion. You can expect these on a regular basis, be it weekly or monthly, according to your preference.

Real-Time Dashboards: For a more immediate view, we provide access to real-time dashboards where you can check the pulse of your campaigns at any time. This is like being able to peek over the fence to see what's happening in your marketing 'backyard' without having to wait for the next scheduled update.

InMail Campaign Analytics: If we're running InMail campaigns (sponsored messaging), we'll track open rates, response rates, and conversions. This helps us to refine our approach, ensuring that we're crafting messages that your audience wants to read and act upon.

Landing Page Performance: We monitor how traffic from LinkedIn ads interacts with your landing pages. By analyzing metrics like bounce rate, session duration, and conversion rate, we can understand user behavior and optimize for better results.

Transparent Communication: Whether it's through scheduled calls, emails, or chat, we believe in clear and consistent communication. You won't need to chase us down; we'll ensure you're as up-to-date as you want to be.

Education and Insight Sharing: We don't just report numbers; we provide insights. We'll explain what the data means for your business and how it informs our strategy moving forward. It's like having a neighbor who doesn't just share the latest news but also gives you the backstory.

Our aim is not only to manage your LinkedIn ad campaigns but also to make sure you understand them. This helps in creating a relationship not just built on results, but also on knowledge and trust. You'll be as informed as a gossip-loving neighbor, but with the added benefit of insights that can drive your business forward.

11

Are there extra fees for anything?

Absolutely not! We despise hidden fees as much as you do. We operate with a full transparency model when it comes to billing, which means everything is laid out upfront. You'll never find mysterious charges for administrative tasks, routine meetings, or regular phone calls on your invoice.

When we partner with you, our focus is entirely on driving results for your LinkedIn campaigns. The pricing we discuss and agree upon includes all the services necessary to achieve those results.

We pride ourselves on being an extension of your team, and just like you wouldn't charge a teammate to discuss a project, we don't charge for the collaborative efforts it takes to succeed. Should there be any potential additional services or tools that might incur extra costs, we will discuss these with you in detail beforehand, ensuring you have all the information you need to make an informed decision.

Our goal is to build a lasting partnership based on trust and transparency, and that means ensuring our fee structure is straightforward and fair. Hidden fees? They're not part of our vocabulary or our business practice.

12

How quickly can we start?

Why not now? We're like an eager puppy waiting to play! Give us a ring at (877) 501-3447 and let's get this party started.