The Google Ads Agency Other
Agencies Wanna Be When They Grow Up
We'll make your competitors cry like little babies
with higher-performing Google Ads campaigns.

We're The Full Service Google Ads Agency
You've Been Waiting For
We're the #1 Google Ads agency on so many review platforms because we live and breathe PPC.
Stop trying to guess how to use one of the most intricate and finicky ad platforms and let us do the heavy lifting.
Digital Marketing That Wins

Read over 750 5-star reviews and over 300 case studies. You won't find another full-service Google partner that gives you a stronger marketing strategy.

Online Advertising Geniuses

With our account manager certifications up to date, get data from 250+ clients with winning Google Ads (formerly Google AdWords) data to help you.

Ad Copy, Template Design +
Creative Flair

Your digital marketing results will be achieved faster when you let our team of experts combine data and creativity, offering templates to dominate your online advertising and maximize your customer lifetime value.
Get Stronger Google Ads Recommendations
Than Any Other Agency
Get objective data recommendations from our 250+ active clients
that you can take advantage of to grow faster.
Your Google Ads Should
Cover Everything On This List
If we somehow left something out, you can let us know
when we give you your free marketing plan.
Offline Conversion Tracking
Custom YouTube Audiences
Remarketing List For Search Ads
Single Keyword Ad Groups
Bidding Strategy Variety
Copy Testing In Ads
Keyword Tapering
Geographic Bid Adjustments
New Keyword Expansions
Display Ad Opportunities
Email Marketing Insights
Social Media Marketing Enhancement
Retargeting Improvements
New Creative Ad Launches
Time Based Split Testing
Conversion Quality Improving
Tailored Dashboard Reporting
Efficient Shopping Campaigns
Conversion Intent Grouping
Negative Keyword Additions
New Google Ad Betas
Sales Level Tracking
We Like To Go Very Fast
,
or Just As Fast As You Want To
As long as we're helping you reach your goals,
we're happy to adjust our level of support.
Ongoing Google Ads Management

Leave the details and execution to us. We'll keep you in the loop with detailed reporting.

One-Time Google Ads Audit

We'll list the best experiments for you to execute
and get results from.

One-Time Google Ads Setup

Let us handle the setup so you can hit the ground running (without a face plant).

Ongoing Google Ads Consulting

We show you exactly what to do
and provide support as you execute.

Google Ads Revenue Share

Long term relationship with more
skin in the game from both parties.
Ready To Expand Your Ad Successes
To Other Channels? We Can Do That Too
We'll take care of your Google Ads account
while getting ready to launch new platforms for you.
Want To See Massive Results Across All
Your Marketing Efforts? We Do That
Our specialized teams know how to play well with each other, so
we combine our team expertise to help you scale faster.
Meet Your Team of Experts Before
They Start Hitting Your Goals
Our team's happy to prove their expertise and share their favorite
one-liners so you can be comfortable working together.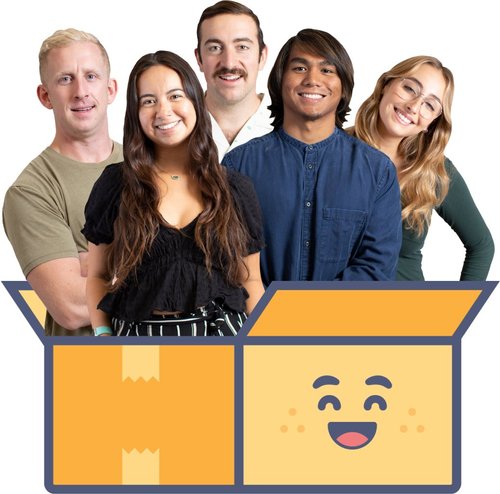 We'll Send Reports & Communication
How (And When) You Want
Our only requirement is that communication is clear and effective,
so we're happy to jump on calls, chats, Slack, email, and anything in-between.
Where Do We Get Answers To These Amazing
Questions? From Our Years of Experience
If we somehow didn't answer your question yet, we
definitely want to hear it when you get your free marketing plan.
1

How do I choose a Google Ads agency?

When you need help finding a Google Ads agency (formerly Adwords agency) there are several important considerations to make. First, keep in mind that Google Ads is a well-established, and competitive, marketing channel within digital advertising. There are so many agencies to choose from that many have specialized in specific industries. Find a relevant digital marketing agency that has a strong track record of consistent wins and search campaign case studies within your industry, no need to go in-house, trust us. Also, be sure to ask for recent references. Take advantage of the Google Partners program that has vetted the best agencies in order to vouch for its members.

2

How does Google Ads work?

Google Ads, formerly known as Google Adwords, is a popular Pay-per-click (PPC) online advertising method. 

When you advertise with Google Ads, you attempt to show your ad in Google's search engine (particularly to your target audiences). It is known as PPC because you pay for each visit to your website. The cost of each click depends on two important elements: how competitive the keyword is (we do the keyword research for you) and how relevant your landing page design is to the search query. 

When you write good ads that lead to a quality website, the cost-per-click (CPC), as well as an auction bid, costs less. You can manage the amount you want to spend on a daily, weekly, monthly, or lifetime basis. 

Creating an efficient Google Ads program can have a significant impact on business growth as users continue to go to Google to answer their questions. Google Ads has strong integration with Google Analytics and the rest of Google's suite of tools.

3

Will I have to commit to your agency for a long time?

We're not a baseball team trying to lock you into a long-term contract. But when it makes sense (like when we're working on really big goals), we'll ask for a larger commitment. Because it protects us both. When you do your free consultation we can talk through the details.

4

Do I get to keep all the amazing creative you make for me?

Absolutely (and thank you for the compliment). All the data, images, words, videos, jingles. Anything we put together to meet your goals is yours to keep. Whether you stay with us or move on to work with someone else.

5

When can I access my accounts?

Midnight. 2 am. Whenever you want. We make sure you have full access to your accounts from the start.

6

What is your fee structure? Is it based on ad spend?

We use a few different pricing models to make sure you're getting the most out of our services. And to make sure that we can still feed our staff. Turns out, they like to eat.

7

What levels of advertising budgets do you require?

While we don't have a specific minimum or maximum, our clients usually spend between $5,000 and $1,000,000 each month on their marketing campaigns.

8

Does Google advertising work for my niche?

We have extensive experience in various industries. If you're in SaaS, lead generation, eCommerce, or pretty much anything else, we can almost certainly help. Just check out the published case studies above (we have over 200) for more info.

9

Do you prefer to create new accounts or use the ones I already have?

We leave that up to you. But, given the choice, we like to stick with the accounts you have open already.

10

How often will you send updates?

We have reporting tools and structures to match your needs. Check as often as you like with our custom dashboard. Or let us send regular reports with all the most important information.

11

What about extra fees?

No thanks. We get paid really well because we deliver amazing results. Not because we squeeze every penny out of our clients.

12

Can I add new services throughout our partnership?

Of course! Want to add social media marketing services? We got you. Interested in leveling up your email marketing program? It's a good thing we're an email agency, too (and we have the insight on the types of email marketing in the digital world). We're here to help you level up your marketing and reach your target audiences from every channel.

13

How fast can we get started?