We're The High-ROI Landing Page Agency
That Makes You More Money
When you're focusing on digital marketing, don't forget about landing pages.
Landing pages with clickable call-to-actions and copy that have gone through a/b testing = unreal results.
Landing Pages That Convert Every Time
A dedicated landing page for your ad results in higher conversions and better CTRs. Give your audience a personalized experience with dedicated landing pages.
eCommerce Landing Pages

Why focus on web design when you can make a single custom landing page with eye-catching headlines and a CTA button your leads are guaranteed to buy from?

Social Media Landing Pages

We'll create effective landing pages that your target audience can't help but convert on when they click through from your social media ads.

Conversion Driven Research

Don't trust a random digital marketing agency; we test everything we do and take a data-driven approach to create landing pages that feel like your homepage, with conversion design in mind.
More Landing Page Opportunities
To Increase Your Conversion Rates Faster
Get insights and data from our 250+ active clients
so we can grow your revenue faster than ever before.
Does Your Landing Page Agency
Do All of These Things?
See anything we missed? Let us know
when you get your free marketing plan.
Conversion Driven Research
Breadcrumb Technique Usage
Single-Variable Testing
Usage of FAQ Hierarchy
Multivariate Split Testing
Successful Copywriting
Iteration/Redesign Comparisons
Confidence Level Reaching
Traffic Intent Considerations
Confirmation Page Next Steps
Prioritizing ICE Framework
Faster Offline Sales
Multi Device Experiences
Location-Specific Targeting
Improvement of Conversion Quality
Contextualized Hero Shots
Optimized Product Pages
Landing Page Testing
Optimized Category Pages
Clear Routing of Traffic
Enhanced Checkout Experience
Chatbot Creative Greeting
Improved Attention Ratio
Social Proof Research
Reduced Bounce Rates
CRO Tool Usage
You Know Your Needs Best,
We'll Design A Conversion Solution For That
We can help whether you need landing page advice,
hand-holding, or just want to turn everything over to us.
Landing Page Management

With data and research, we'll continually build and split test higher performing landing pages.

Landing Page Audit

We'll look at traffic sources and landing page anatomies and give you advice.

Landing Page Consulting

You handle all the execution. We'll make sure you prioritize tests that perform the best.

One-Time Landing Page Build

Like a mama bird, get everything you need to succeed. Then we'll push you out of the nest.

Pure Landing Page Performance

Longer term commitment where you pay us purely based off performance lifts.
Your Landing Pages Should Be Gorgeous,
Just Like You
Our landing page design agency creates better-performing landing pages
that give stronger first impressions to your visitors, too.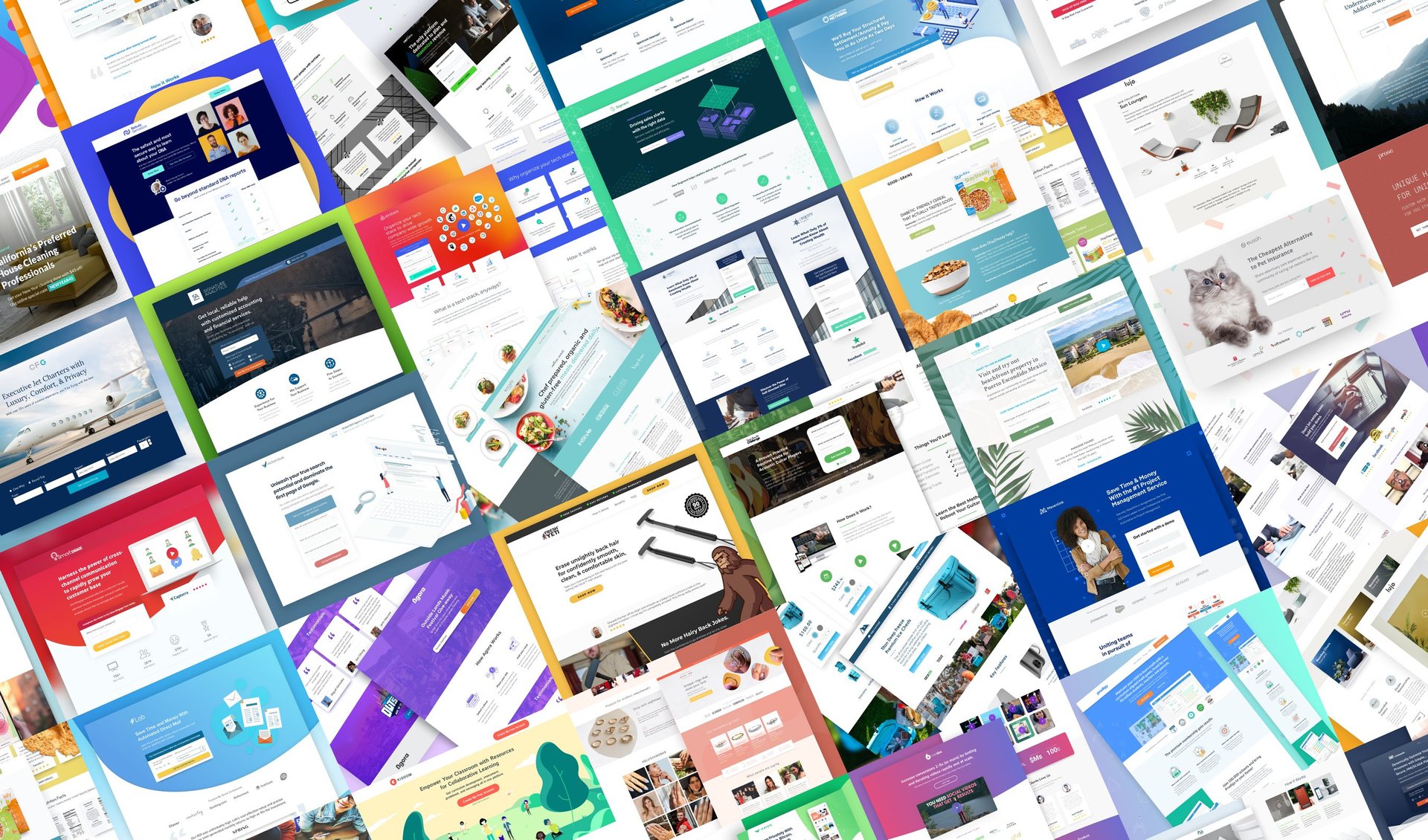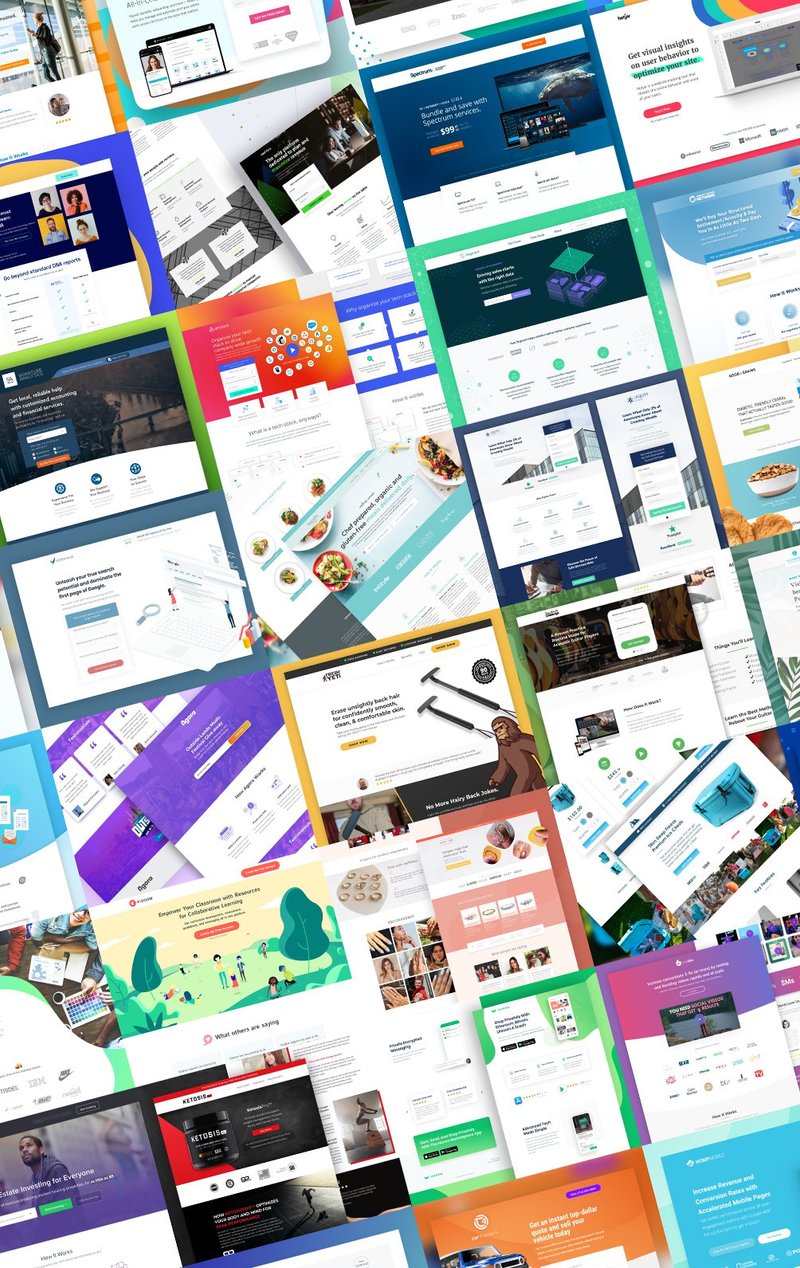 Once You See Your New Dreamy Conversion Rates,
You'll Wonder What Else We Can Help With
See how our dedicated marketing teams can improve your other marketing channels.
Let's Meet n' Greet Before We Get
Down To Business
Get to know your dedicated team before you sign off. This puts
pressure on us to deliver awesomeness from the first impression.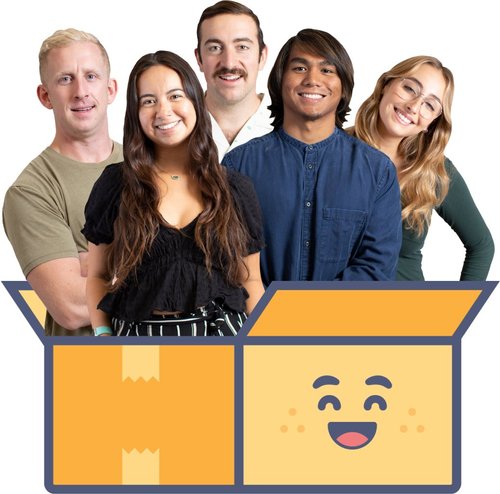 We Don't Hide When It Comes To
Reporting & Transparency
We deliver all the information you need as quickly and
frequently as you want it.
We Never Let A Great Question Go To Waste
Got one you don't see here? Include it in your marketing plan request.
If it's good enough, we may even add it to this list.
1

What is the difference between a landing page and a website?

A landing page is different than a website or a homepage for several different reasons. Typically, a landing page design is for traffic that has a more specific purpose, whereas a homepage is meant to introduce your brand in a general way. 

High-converting landing pages are usually used for traffic from a social media or Google Ads campaign. Because landing pages are used for "higher intent" (or lower funnel) traffic, many landing pages don't have navigation. Because your company or product has already been introduced in the ad, it typically facilitates the purchase of your product or service by outlining the price or any other information to close the deal.

2

Why should I hire an agency to create a landing page?

When you hire an agency, you are hiring a team of professionals who are well-equipped to provide strategy, best practice, and execution. A landing page agency, once brought up to speed, can deliver a tailored solution for you in a shorter amount of time than most can do, thanks to in-house designers, an arsenal of landing page design tools, current industry best practices, and much more.

The turnaround time, in general, should be much faster than building your own for all of these reasons + we design the best landing pages out there, which will definitely increase your conversions and help you reach your marketing goals. Looking for some inspo? We have a ton of landing page examples we know you'll love; just ask.

3

Should I expect a retainer or a one-time project?

Both have benefits depending on what you hope to accomplish. We'll make a recommendation once we know more about your business goals.

4

How long of a contract should I expect?

Do we sense some commitment phobia? Honestly, we get it. Too many agencies drag CRO projects on forever. We like to get statistically meaningful results as quickly as possible. However hitting your marketing goals does require time, and we want you to commit to the process depending on the engagement style you prefer.


TL;DR: It can be anywhere from two weeks to longer terms.

5

I already have CRO tools I like. Can I keep using them?

We integrate with all the major tools. Just tell us what you need, and we'll connect faster than a recruiter on LinkedIn.

6

How much will all this magic cost me?

It's hard to put a specific price tag on CRO because so much depends on where your current landing pages are and where you want them to go. More testing, for example, requires more on our part.

7

Is your research thorough?

Since generating useful first-party data can take some time, we usually start with improvements you can see quickly. But we collect data from the beginning so we get a clearer picture of how to make you more money later on, too. We've been doing this for years. We have the best landing page templates, killer landing page builders, and a landing page agency full of design and coding masters.