The SEM Agency With
Better Returns Than Warren Buffet
Take our search engine marketing strategies and watch
your revenue gain compound again and again.
Search Engine Marketing That Brings In The Wins
We're a full-service digital marketing agency with a knack for SEM. We create successful campaigns on
PPC and social media marketing that result in clicks, phones, and dollars.
Digital Marketing Winners

With more online marketing wins than any other search engine marketing agency,
your marketing campaigns will only improve.

SEO Services + So Much More

Want to advertise or increase your organic traffic?
We can do that while helping with social media or even driving phone calls.

Maximum Creativity Overload

Prettier ads aren't just for social media. You're better off
treating all your digital marketing campaigns with more flair.
Get Stronger Search Engine Marketing
Recommendations Backed By Stronger Data
We leverage our tools and 250+ current clients
to achieve unfair and faster growth for you.
We'll Take All of These SEM Tasks Off Your Hands
And if there's something else you need, just mention it in
your marketing plan request. We most likely do that too.
Optimizing Manual Bids
Call Tracking PPC Tactics
Automatic Bid Enhancement
Higher Quality Traffic/Leads
Selections Of Keyword Matches
Measuring ROI
Quality Score Enhancement
Display Network Targeting
A/B Testing For Ads And Images
Optimizing Analytics
Refining/Expanding Keywords
Bid Modifiers
Competitor Research
Enhancements For Geo-targeting
Negative Keyword Optimization
Improvements For Day Parting
Create/Split-Testing Image Ads
Ad Extension Precision
Single Keyword Ad Segmentation
Refined YouTube Campaigns
Advanced Keyword Tapering
Opportunities To Scale/Expand
Tactics For Remarketing Ads
Test Beta Releases
Effective Copywriting
Experiment With Dynamic Copy
Reach Your SEM Goals On Your Timeline,
We Adjust Our Pace To Meet Your Needs
We want what's best for you, so we provide lots of flexible options to work with us.
Ongoing SEM Management

We do all the hard work and send you impressive results and metrics.

One-Time SEM Audit

Not sure where to focus? We'll show where you'll find the biggest SEM gains.

One-Time SEM Setup

We'll build you a solid paid ads foundation so you can invest with confidence.

Ongoing SEM Consulting

Like a coach, we'll push you to greatness with next-level advice (with minimal yelling).

Pure SEM Performance

Revenue partnership with more skin in the game,
more to gain and less to lose.
Ready To Expand Your SEM Successes To
Other Channels? We Can Do That Too
We'll improve the performance of your current PPC channels
while getting ready to launch new ones for you.
Marketing Channels Perform Best When They
Work Together, Like Synchronized Swimmers
We can master one area for you, but we really love combining our
specialized teams to improve all of your marketing.
Say "Hello" To Your Team
Before You Get Started
It's like a test drive, except funnier but with much more
marketing insight (and less awkward conversation).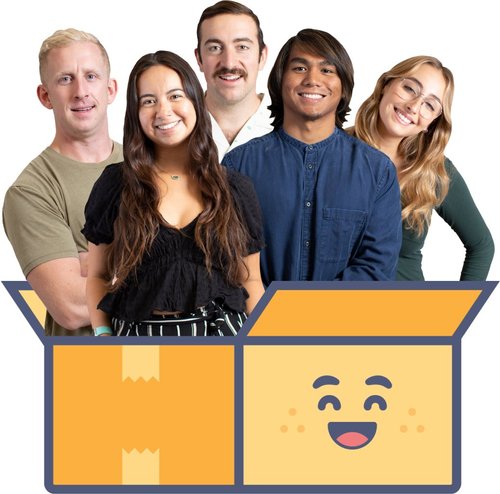 From Deep Presentations To Group
Texts, We Communicate On Your Terms
We're platform-agnostic and will deliver actionable,
high-quality reporting in whatever way fits your workflow.
Yes, People Actually Ask These Questions
(It's Not Just A List That Makes Us Look Good)
Truth is, you might have more questions. So send
your favorites along with your marketing plan request.
1

How is SEM different from SEO and PPC?

SEM, or Search Engine Marketing, is a term to describe the management of your brand in search engines. More commonly, however, SEM is interchangeable with PPC (Pay Per Click), the PAID marketing channel targeting search engines like Google and Bing. SEO, or Search Engine Optimization, does not require any direct payments, but is rather quality optimization of your website to rank "organically". It's one of the many marketing services we offer at KlientBoost.

2

What are the benefits of an SEM agency?

When you hire an SEM (search engine marketing) agency you hire an entire team's knowledge, experience, and understanding of how PPC and SEO work together. Hiring digital marketing experts in PPC services and SEO services provides a holistic plan to represent your brand in search engines across Google Ads (formerly Adwords) and your "organic" listings. It helps with everything from brand awareness, to new customer acquisition, to click digital advertising. Look for an SEM agency that is an official Google Partner to help you reach your conversion and business goals through well-thought-out SEM campaigns. Let us get you to the top of that Google Search because we're a marketing company that knows how.

3

How long are the contracts?

We like to stay agile and nimble. Like a gazelle. So we stay away from long-term contracts most of the time. If your goals require larger teams or a more significant engagement on our part, then a longer contract may make sense.

4

Do I get to keep everything?

Everything but our hearts. All the data and creative we make to help achieve your goals goes with you, whether you stick with us or not.

5

Can I see what's happening in my accounts?

You bet. We set you up with the highest access levels. That way, you'll always know what's happening on the back-end.

6

Do you charge based on my ad spend amount?

Every situation is different, so we base our fee on your goals, needs, etc. Sometimes it's a percentage. Sometimes it's a flat fee. It's always what works best for both of us.

7

Do you have minimum ad spend levels?

Our clients' monthly ad spend is anywhere from $5,000 to $1,000,000. We don't work with the tiniest accounts, but we do work with some of the largest.

8

I'm in a weird niche. Will your pay-per-click strategies work for me?

We've helped clients with all digital marketing strategies, from eCommerce to lead generation and SaaS. And we get results. We brag about a few of them in our 200+ published case studies. 

9

Will you create new ad accounts?

If your accounts are in good shape, we prefer to use them. If you'd rather start fresh, we can do that too.

10

Do you provide frequent updates?

We like to let you decide how often you want reports and communication. Some clients like to check the numbers like a day-trader. Others prefer to just know when something really great happens. We're fine either way.

11

My last agency charged me every time I wanted a meeting. Do you do that?

Gross. We think hidden fees are sneaky and unproductive. Why would we make you pay us just to chat? Besides, we like talking to you (if you're cool).

12

I'm ready to start. When can we talk?