Turn Your Content Marketing

Into Your #1 Money-Maker
If you're going to hire a content marketing agency,
pick the one that built their business on digital content (that's us).
A Digital Marketing Agency With Content At Its Core
Whether you're looking for assets for social media marketing, new designs for display ads, or a killer landing page to convert prospects, at KlientBoost we do it all.
Digital Marketing Winners

Strong marketing services with target audience creation that achieves some of the strongest lead generation results.

Web Design + Social Media

We'll take your content marketing services higher with high converting web design + high ROI social media campaigns.

Stronger Marketing Plans

Your digital marketing will never plateau with us. Through SEO, backlinks, and social media posts – you'll hit goals.
Get Stronger Content Marketing Strategies
From Much Stronger Content Data
Our 250+ active client roster has all the juicy details
that'll help us create better performing content, faster.
The Content We Throw Away Is Better
Than What Most People Publish
Deep, compelling, data-driven content that drives more value
for readers and higher conversion rates for you.
Blog Posts

Infographics

Checklists

eBooks

Whitepapers

Case Studies

Reviews

How-to Guides

Guest Posts
If It Touches Content Marketing, 

We'll Take Care of it For You
From deeper research to stronger promotion,
your content marketing has never been this good.
Keyword Research
CTR Improvements
Topic Ideation
Creative Copywriting
Graphic Design
Thorough Editing
Gated Content Creation
Engagement Increasing
Technical SEO
On-Page Optimization
Content Writing
Off-Page Optimization
Link Building
Domain Rating Increase
Content Promotion
Time On Site Improvements
Content Distribution
Retargeting Ads
Reverse IP Identification
Popup Strategies
Conversion Rate Optimization
First Party Data Usage
Content Development
Content Production
Organic Search
Internal Linking Adjustments
Video Production
Internal Linking Adjustments
The Most Wins, Reviews, Acquisitions, Funding Rounds,
& Case Studies of Any Digital Agency*
*We did the research, watch the results in just 90 seconds here.

– See the video here
We Handle The Nerdy Part of SEO Too
In addition to creating great content for you, we'll fix technical Search
Engine Optimization issues and prevent future ones from happening.
Choose The Partnership That's Best For You,
Start Small or Go Big
Pick from a variety of content marketing options that work for your budget and speed.
Content Marketing Management

We'll handle all your content marketing and report the performance directly to you.

One-Time Content Audit

We'll create a thorough list of content marketing improvements you can act on.

Frequent Content Consulting

We'll guide you as you implement our content strategy, walking you through every step.

One-Time Content Setup

We'll establish your content marketing baseline so you can grow from there.

Pure Content Performance

Revenue share content partnership that pays us more for additional performance.
Content Marketing In a Good Spot?
Let's Scale Your Other Channels
See how we can improve your other acquisition channels
faster by having them all pull in the same direction.
Meet Your Dedicated Content Team
Before You Start Working With Us
Test their experience, business acumen, and humor to
make sure you feel like they're a great fit.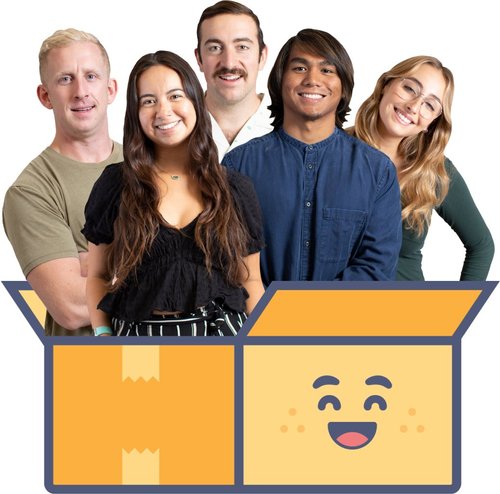 Communication & Reporting, 

Just the Way You Like It
Tell us how you want your calls, emails, Slacks,
custom reporting dashboards, and QBRs.
Did We Miss Something? 

See If It's Answered Below
Not seeing an answer you need?
Ask us when you get a marketing plan.
1

What is a Content Marketing Agency and what do you do?

Content marketing is an arm of digital marketing focused on creating, publishing, and distributing content for a target audience through a multitude of channels like social media, blog posts, email marketing, websites, landing pages, and so much more. As a full-service digital marketing agency, content marketing services go hand in hand with everything we create.

Whether you are looking for strong copy to go with your web design, new headlines to test to increase lead generation or organic traffic, or if you are struggling with inbound marketing or blog post writing, our content writers have got you covered.

2

Why is content marketing so important?

Having a content marketing strategy is critical for your digital marketing strategy, regardless of what you sell. Creating a compelling content marketing program is key to brand marketing and lead generation as you market to new audiences. Create thought leadership pieces that will position you as a subject matter expert and educate your customers on your brand. A content marketing plan that centers on amazing original content, to the right audiences, will drive quality traffic to your site, develop a genuine interest in your brand and eventually increase revenue and sales. A quality content marketing program can also help you reduce your reliance on other paid marketing programs, like Google's Adwords (PPC).

3

How do you vet a content marketing agency?

When you hire a content agency, you're actually hiring an entire content marketing team. While you won't be able to vet each and every individual on the team, you can get a better sense of content marketing efforts and abilities by asking a few key questions. Ask to see past content marketing campaigns, including pieces of content. Also, ask how the content can be used throughout all of the digital marketing services you provide. Ask them for the research that fueled their recommendations. Check their review and testimonials. Discuss expectations and make sure you understand how they'll report results. Lastly, ask for references and who their marketing manager (account manager) will be. Agencies without recent references (people to vouch for them) should be considered carefully.

4

Do you have any agreement length requirements?

Depends on your business goals. The more ambitious, the bigger the team we'll supply and therefore we'll need a certain length of commitment.

5

Do I get to keep everything you create?

100% – it is all yours, even our research and design work too.

6

Do I get to keep access to everything?

Yep, you will be the administrator of everything.

7

What type of clients do you work with?

Size doesn't matter to us. We just want to make sure that there's search demand for what you offer. So it can be SaaS, eCommerce, lead gen, B2B, B2C, Real Estate, doesn't matter to us.

8

What's your content marketing specialty?

Written content (blog format) seems to be the most popular and also the easiest form of content to show results with today but we do it all. As a content marketing company, there isn't anything we can't create for you. As content marketers, we focus on content quality and customer satisfaction to drive the best results. Plus we do paid media to go hand in hand with all of your organic content needs

9

Will you update older content we already have?

As part of our SEO agency's services, if we find that your click-through rates and rankings are dropping because of outdated content, then yes.

10

How often will you share updates?

As often as you prefer. Our communication and reporting can be as frequent & as customized as you want.

11

Do you charge extra for stuff?

99% of the time the answer is no. If you have technical fixes or issues that require development help, then we will be able to help and we will charge additionally.

12

How soon could we get started?

We could start today. Give us a ring at (877) 501-3447.

As a premier content creation company, we elevate your brand above average content by intricately blending user experience, public relations, and project management. Our team is dedicated to crafting engaging content that resonates with your audience, ensuring every piece is not just seen but remembered. Through strategic planning and meticulous execution, we transform your ideas into impactful narratives, enhancing your digital presence and building lasting relationships with your audience.