We're The PPC Agency That Puts
More Dollars In Your Pocket
Increase your conversion rates, lower your cost per conversion, increase
your conversion volume: all leading to more revenue!
(200+ case studies and counting...)
So What Does A Great PPC Agency Do?
We help you get more paid clicks, lower your cost per click, and increase your ROI per click.
We have specialists across every paid advertising platform (Google ads, LinkedIn ads,
Bing ads, etc.), and our systematic approach to PPC has allowed us to drive sustainable
long term growth for hundreds of clients across numerous industries and disciplines.
Digital Marketing
That Outperforms

With over 300 case studies & 750+ 5 star reviews, we'll take your PPC advertising & ad campaigns to the next level. Get new digital marketing wins with us.

Keyword Research
+ Ad Copy Tools

Be more confident with your Google Ads (aka AdWords), social media, and eCommerce ad campaigns when you work with the best team that has the best tools.

Social Media
+ eCommerce Growth

Take your PPC campaigns higher beyond paid search. Achieve your SaaS, lead gen, or eCommerce goals through ad campaigns on the leading social media platforms.
We Find More Pay-Per-Click Improvements In
5 Minutes Than Most Agencies Do In 5 Weeks
Get a prioritized list of ad improvements pulled
from the data of our 250+ active client roster.
Here's The Giant List of PPC Ad Improvements
You'll Never Have To Think About Again
See anything missing from the list below? Let us know
and we'll make sure it's added to your marketing plan.
Manual Bid Optimizations
PPC Call Tracking
Automatic Bid Optimizations
Traffic Quality Improvements
Keyword Match Type Selections
ROI Conversion Tracking
Quality Score Improvements
Display Campaign Targeting
A/B Ad/Image Split Testing
Analytics Improvements
Keyword Refinement/Expansion
Bid Modifiers
Competitor Watching
Geo-Targeting Improvements
Negative Keyword Additions
Day Parting Improvements
Image Ad Creation & Split Testing
Ad Extension Granularity
Single Keyword Ad Groups
YouTube Campaign Refinement
Keyword Tapering Ad Groups
Expansion Opportunities
Retargeting Campaign Tactics
New Beta Releases
Creative Ad Copywriting
Dynamic Copy Testing
Engage With Us On Your Terms.

Hit Your Goals As Fast As You Want
Go slow or go fast, we'll make sure you're ahead of your competition.
Ongoing PPC Management

We'll handle EVERYTHING for you: campaign planning, account setup and optimization, real-time performance tracking, adjusting bids for optimal return on ad spend, refining keyword lists to align with current search behaviors, updating ad copy and visuals to maintain high engagement rates, and transparent reporting so you know exactly where your campaigns stand.

One-Time PPC Audit

We'll conduct a thorough audit of your current pay-per-click campaigns, pinpoint strengths and weaknesses, and use our in-house data from 250+ active clients (thousands of campaigns) to give you a prioritized list of new experiments to run.

Strong Setup

Runnings ads without a solid foundation can lead to wasted resources and missed opportunities. We'll make sure your account is setup correctly and heavily optimized from Day #1, so that you're getting the full value from every PPC dollar you invest.

Ongoing PPC Consulting

We'll periodically review your PPC performance, provide actionable insights, and recommend strategies to optimize results, ensuring your PPC efforts stay aligned with industry best practices and deliver consistent value to your business.

Pure Performance PPC

We're so confident in our PPC results, we'll happily partner with you via a revenue share agreement. This reduces upfront costs for you, while incentivizing us to maximize results. It's a partnership approach, prioritizing shared growth and mutual success.
Your Journey Towards Better
PPC Marketing Starts With
Your Free Marketing Plan
Want To Expand To Other PPC Channels?
We Got You
With 250+ active clients across every PPC channel, we know how to help
you diversify your PPC channels and reach new audiences. Our marketing
teams include specialists with deep, channel-specific expertise AND
multichannel experts who will help you build a thriving PPC ecosystem.
Improve One Channel or Rapidly Scale
Performance Across All of Them at Once
Work with specialized teams that rapidly adapt, expand,
and scale as one cohesive unit.
Meet Your Dedicated Team Before
We Start Making You More Money
Be confident in the people behind your marketing.
Test their experience, their approach, and their humor.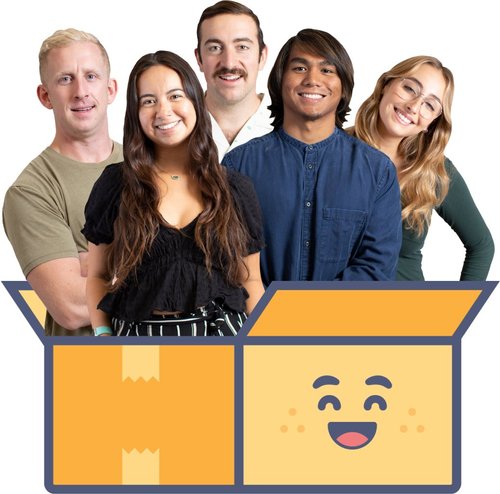 Reporting & Communication
Tailored Exactly How You Want It
Choose from custom dashboards and scheduled meetings
to quick texts or Slack. If you're into it, we're into it.
Frequently Answered Questions –
Go Ahead, Stump Us
Anything missing? Include your question when
getting your custom marketing plan.
1

How can PPC help your business?

PPC (Pay-Per-Click) advertising is a form of online advertising where advertisers pay a fee each time their ad is clicked by a user. You can bid for ad placement at the top of a search engine's results — in the prominently placed sponsored links section — when someone searches for a keyword that is related to your solution. Google Ads (formerly known as Google AdWords) is one of the most popular platforms for PPC, but there are others like Bing Ads, Facebook Ads, and more.

PPC allows you to instantly place your offer in front of consumers who are actively searching for relevant solutions. This targeted approach often leads to higher conversion rates since your ads are put in front of those most likely to be interested. Plus, you're in the driver's seat with your budget, deciding exactly how much you want to spend, and you'll have clear, measurable results to evaluate your return on investment. The beauty of PPC is its flexibility. You can test various keywords, ad formats, and demographics, tweaking your campaigns based on performance metrics.

Or even better, you can have a top-rated PPC agency like KlientBoost do all this for you. When PPC is implemented at a high level, it can significantly boost your online visibility, drive more sales, and deliver valuable insights into what your customers are searching for.

2

What's the difference between PPC and SEO?

When users have questions, they turn to search engines to answer those questions.  The three channels that can be optimized to perform well in search are PPC, Google Shopping, and SEO. With PPC and Google Shopping, you pay Google directly to show your offer at the best positions in the search results. Anyone with the will and the budget can start bringing clicks to their landing pages within hours, if not minutes. This is a good option for time-sensitive traffic needs, and an experienced PPC agency like KlientBoost will employ a wide array of strategies to help you achieve a profitable ROI in the short term and sustainable growth over the long term

SEO (Search Engine Optimization), focuses on optimizing website content to achieve higher rankings in organic search results, effectively drawing in "free" traffic. However, this approach can be more time-consuming, often taking months to see significant results. While SEO focuses on optimizing content for specific keywords, it lacks the precision targeting that PPC offers. Also, even after putting in the optimization effort, search engine algorithms have the final say on rankings, meaning organic visibility can fluctuate.

While PPC is the more reliable option for most businesses, SEO has massive upside and can provide an incredible synergy with PPC spending. Investments in both can help improve ROI across both channels. After spending years watching our clients waste money on poor SEO services that didn't help them, we added SEO services to our agency so that our clients could experience this synergy for themselves.

3

How much should I spend to get results?

We reverse engineer that with you when we understand your goals and which marketing service you want help with when it comes to ads management.

The answer will be learned from a combination of conversion volume, cost per conversion, and ROI you expect.

For example for paid advertising, if you want 20 conversions per day and the average cost per conversion is $10, then your ad spend would need to be $200/day.

4

How much do you charge?

Once we understand the type of marketing services you need help with and your specific goals, then we can create pricing options around timelines, strategies, and team sizes for you to decide.

5

How long until you launch?

We can start making some changes the first day after our kick off. Usually bigger launches take nothing longer than a few weeks.

6

How long until I get results?

When we take on your campaign management it can be immediate. For example, if we see that you're bleeding money and it's an easy fix, then we can improve that within a day.

We set performance-based goals for all our clients upon timeframes we're both excited about.

7

How long is the contract?

Consulting, setup, management, or performance-based relationships all have different expectations. Setup can be a one-time project and performance could be a longer-term partnership.

If we set bigger goals with you, then you'll see the contract length reference that.

8

Will you do pay-for-performance?

We will. For pay for performance to really work well for you, there a few things you need to consider.

Will it require a brand new site?

Will that site be approved by the ad platforms?

Will we be able to work within your already live ad accounts?

If so, then we'll be a great fit.

9

Can you give a prediction of future performance and ROI?

We can, and we do that by setting goals based off all our successful case studies and experiments with first party data.

We can show you how when you get your free marketing plan.

10

How long have you been in the PPC business?

KlientBoost has been a PPC agency for 8 years as of 2023, but many of our staff have been mastering PPC for longer than we've been around. We've worked with hundreds of clients across thousands of campaigns, and we only accept new clients when we are certain we can deliver the results they want.

11

What does your reporting look like?

You can see all the examples during your free marketing plan review. We have different types of reporting for different types of businesses.

12

How much output do I get?

That's determined through your marketing plan request once we know what marketing services you need help with and what your goals are.

Then we can give you the timelines, strategies, and output in a more digestible format.

13

How many hours do you work on my account?

If your goals are more aggressive than average, then more hours will be needed. If you're needing help with multiple marketing services at the same time, then more hours will be needed too.

We don't charge by the hour (we normally charge a monthly retainer), but we can give you an idea of what our hourly rate would be once we know more about your goals and needs.

14

How our PPC agency drives business growth and revenue

Our PPC strategy is rooted in a commitment to achieving real, tangible outcomes for our clients. We harness cutting-edge analytics tools to delve deeply into user behaviors and prevailing market trends, shaping each campaign decision to maximize your investment's return. It's crucial to know your audience, and that's why we meticulously craft ads that resonate, targeting potential customers with timely and compelling messages. Given the dynamic nature of the digital world, we're always on our toes, routinely tweaking campaigns in response to performance metrics, ensuring we're doubling down on successful strategies and revising less effective ones.

But our efforts don't stop at securing a click. We prioritize the user experience post-click, guiding them through well-designed landing pages that are built to encourage sales. And to keep you informed, we're dedicated to transparent reporting, updating you regularly about how your campaigns are performing and the value they're bringing in. Through our blend of expertise, creativity, and unwavering commitment, we aim to elevate your PPC campaigns, turning them into significant drivers of revenue for your enterprise.

15

What PPC channels and platforms do you help with?

When it comes to PPC, one size doesn't fit all. We fully recognize the nuances of each channel and platform, and we've built a team of dedicated specialists across each platform and channel. Whether you're aiming to capture attention on search engines, social media networks, or specialized advertising platforms, we have an expert for that. Each specialist is well-versed in the intricacies of their respective channel, from understanding audience behavior to optimizing for platform-specific algorithms. This means your campaigns are not just managed, but they're curated by someone who knows that platform inside out. With our team, you get the advantage of specialized knowledge combined with a holistic approach to PPC, ensuring your campaigns shine wherever they're placed.

16

How do you keep up-to-date with the latest PPC trends and best practices?

Here at KlientBoost, we are genuinely passionate about pay-per-click mastery. Not only are we regular attendees at the top industry conferences, but thanks to our hands-on experimentation working with 250+ active clients, we are frequently the ones headlining PPC conferences and defining the latest generation of best practices.

In many ways, this entire industry is our personal playground, and our goal from the beginning has been to create the best PPC agency in the world, with the most successful agency client roster of all time. When you start working with KlientBoost, you aren't passed to a junior employee using last decade's PPC playbook. You are handed to a leading expert in the field whose #1 goal and KPI is to get you outlandish results… and have fun along the way.