Work With a Facebook Ad Agency
That Talks Less & Delivers More
Partner with the strongest Facebook Ads agency
out there and dominate any social media platform.
The Only Facebooks Ads Agency You'll Ever Need
Let us handle creating your Facebook Ads content. From photo, video, and animated formats,
to writing clickable copy. We create ads that always convert.
Social Media
Mastery

Get better-performing Facebook ad campaigns with a stronger target audience, larger brand awareness, and killer return on investment (ROI).

Creative +
Copywriting

Improve the performance of your eCommerce, SaaS, or lead-gen Facebook ad campaigns with our conversion creativity.
Never Run Out of Facebook Ads Optimization Ideas
You'll get a prioritized list of Facebook ad improvements
backed by data from our 250+ active clients.
The List of Services Every Great
Facebook Ads Agency Should Offer
If we somehow left something out, you can make fun of us
in your marketing plan request.
Unpublished Page Post Ads
Direct Video Ad Targeting
Multiple Audience Classifications
Precise Audiences
Installation of Tracking Pixel
Sponsored Likes Advancement
Varied Retargeting Strategies
Precise Location-Based Ads
Lookalike Audience Combo
Ongoing Bid Improvement
Continual Competitor Research
Engagement Rate Optimization
Fresh Image Ads For Testing
Time-based Bid Improvements
Custom Reporting Metrics
Shopping Campaign Optimization
Power Editor Expertise
Instagram Ads
Higher Quality Conversions
Continuous ROI Gains
Sprint or Marathon? We Can Go As Fast
As You Need To Get The Job Done
Whether you need a little advice or someone to take over everything, we can help.
Ongoing Facebook Ads Management

Toss us the keys, and we'll take you where you wanna go. We'll handle everything for you.

One-Time Facebook Ad Audit

Get detailed step-by-step Facebook ad recommendations for you to implement.

One-Time Facebook Ad Setup

We'll build you a Facebook ad engine that you own and dominate with.

Facebook Ad Consulting

We'll continuously help you prioritize and execute, while you implement everything.

Pure Facebook Ad Performance

Revenue partnership with higher upside for the both of us. Talk about win/win.
Ready To Expand Your Ad Successes To
Other Channels? We Can Do That Too
We'll improve the performance of your current ad channels
while getting ready to launch new ones for you.
Try a Multi-Pronged Marketing Approach
For Exponential Growth
We swore we'd never use the word "synergy," so we'll just say our
specialized teams can do amazing things when they work together.
We're Totally Down For Some Small
Talk Before It Gets Real
Meet your entire team before you sign on the dotted line.
We wanna make sure our in-house team as much as we like you.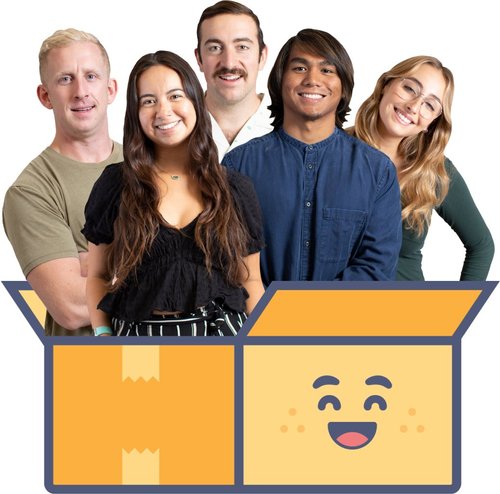 Numbers & Details, Just The Way You
Want Your Reporting
We're proud of our custom dashboards, but we can communicate in
Slack channels or interpretive dance too (if that's your thing).
We Spent Hours Compiling The Best Questions &
Our Favorite Answers, Enjoy
Don't see an answer to your question? Ask it during your free marketing plan.
1

Why would I use a Facebook Ads agency rather than do it myself?

Targeting potential customers with Facebook Ads can be tricky. Facebook's Ads Manager is a complex tool with many settings, custom audience options, online advertising strategies, technical capabilities, and integrations, depending on your business goals. 

Although Facebook is a powerful tool, it can also become costly when not done correctly. Learning the different capabilities can take a while to learn and significant advertising costs, particularly if you want attractive ads designed. When you hire a Facebook advertising agency, you hire an entire team of expert marketers who already use best practices to realize the power of Facebook fast! 

When you hire a digital marketing agency with the right team, you benefit from the experiences of all their customers. Let us find your key demographic, increase your ROAS, and target Facebook's active users we know want to buy what you are selling.

2

What should I expect from a stellar Facebook Ads agency?

A great Facebook Ads agency should have an intimate knowledge of the social media platform and deep expertise in social media advertising. 

Ideally, the agency is also a Facebook Business Partner, which is painstakingly vetted for their skill and expertise. They keep up to date with cutting-edge advertising practices on a daily basis and understand the best way to develop effective advertising campaigns with ad copy and ad strategies you could only dream of. 

Lastly, a great Facebook Ads agency will even challenge you on your digital marketing strategies to make sure that Facebook and Instagram are the next BEST channels for your advertising goals and business.

3

What if I want to advertise on Facebook Ads and Google Ads? Do you offer other advertising services?

Absolutely! In fact, we're pros in the paid advertising realm, including Google Ads. We're happy to chat all things marketing services during our get-to-know-you call or at any point in our partnership. Let's ramp up those marketing efforts together!

4

What's the typical contract length?

We mentioned how we're flexible and tailor our solutions to your needs, right? Same with contracts. In general, the greater your ambition, the more we have to commit (people, resources, time, etc.) so we'll ask for a longer engagement on your part. That's how big goals are met. We want to hit all of your goals, from lower CPAs to higher ROAS, and everything in between, and sometimes that takes time when developing cutting-edge marketing campaigns.

5

Who owns the data and creative?

Your account, your stuff. We won't hold onto your data like a jealous ex who needs an excuse to see you again. Plus we have a team of amazing graphic designers who will make ads that are more creative than you've ever seen before — and it's all yours to use how you'd like.

6

Do you restrict access to my accounts?

Nope. You can see everything we can see because we give you administrative access to anything we manage. Your Facebook page, Instagram page, and business manager will always remain yours.

7

Is your fee based on how much I spend each month?

Every client has different needs and goals, so we base our fees on their individual situation. Sometimes a percentage of ad spend makes the most sense. Other times, a flat fee works better.

8

How much should I be spending on advertising to work with you?

We partner with a wide range of clients from as little as $5,000 per month up to and beyond $1,000,000. We'll chat about your advertising budget during our initial meeting

9

Do you specialize in Facebook Ads for a certain industry?

We mostly like to stick with what we know, which is everything. Honestly, our published case studies cover pretty much every niche you can think of. Check out the more than 200 examples of results we've gotten for clients.

10

Should I create a new account for you to use?

No need to invent extra work. We'll use your current account unless you want us to do something different.

11

Will I know how my ads are doing?

We'll keep you as up-to-date as you want to be. We want you to feel confident and comfortable knowing that we're handling your accounts. But we also don't mind you looking over our shoulder occasionally.

12

Are there extra fees for anything?

Isn't it a little weird that some social media marketing agencies charge extra just to talk to you? We care more about results than clocking hours, so we don't charge hidden fees for meetings or phone calls.

13

How quickly can we start?