Your Landing Page Design Will

Perform Better With Us
A great landing page starts with great design. We create high-converting
landing pages for PPC and social media campaigns.
Say GoodBye To Boring Landing Pages
We take everything into consideration when designing your landing page.
From copy to button colors, we make sure every design choice enhances
your target audience's landing page experience.
A/B Testing Wins

Whether you're looking for eCommerce landing page ideas or lead generation strategies for your target audience, we conduct A/B testing on headers, CTA buttons, and copy to get you the best results.

Templates? No way!

Landing pages aren't one size fits all, which is why we don't rely on templates. We design unique landing page elements for your brand. Think of it like your ad's unique homepage.
Landing Page Design That Performs
From Scientific Conversion Testing
Take advantage of the deep data
we have from our 250+ active clients.
Does Your Landing Page Design
Do All These Things?
See anything we missed? Let us know
when you get your free marketing plan.
Data-Driven Conversion Research
Effective Breadcrumb Technique
A/B Split Testing
Proper FAQ Hierarchy
Testing of Multiple Variables
Effective Copywriting
Redesign/Iteration Testing
Confidence Level Increases
Consideration of Traffic Intent
Optimized Thank You Pages
Optimizing With ICE Framework
Improved Speed for Offline Sales
Device-Specific Optimization
Geo-Targeting Testing
High-Quality Conversions
Hero Shot Contextualism
Enhanced Product Pages
Effective Design of Landing Pages
Augmented Category Pages
Simpler Traffic Routing
Improved Checkout Experience
Custom Chatbot Greetings
Attention Ratio Simplification
Maximized Social Proof
Bounce Rate Minimization
Dedicated Device Experiences
We Have Multiple Landing Page
Solutions To Meet Your Goals
We can do everything for you (like a helicopter parent), provide valuable advice
(like a rich uncle), or something in between (like something in between).
Landing Page Management

From testing and research to implementation, we get results for you every month.

One-Time Landing Page Audit

With data guiding us, we'll give you a handy list of tests to improve your landing page experience.

Landing Page Consulting

We'll help your internal team prioritize tests to enhance your on-page customer experience.

One-Time Landing Page Build

We'll lay the foundation for your landing page, setting you up for continuous improvement.

Pure Landing Page Performance

Longer term agreement where we only get paid when certain goals are hit, ensuring your landing page design exceeds expectations.
Be Proud of Your Landing Pages &
Keep Conversions As Your Top Priority
We're not here to change your personality. That's why we follow your
brand guidelines and increase conversion rates at the same time.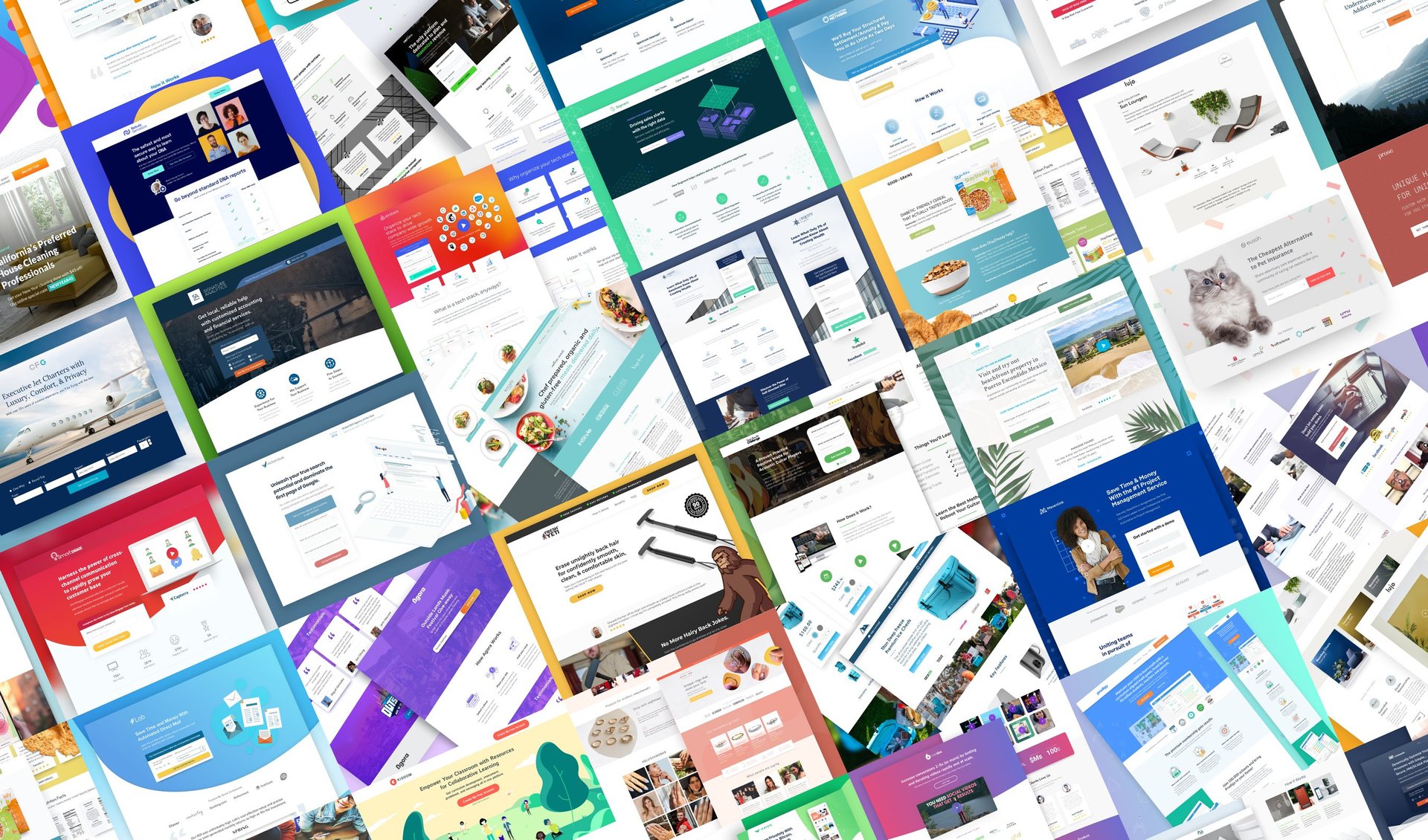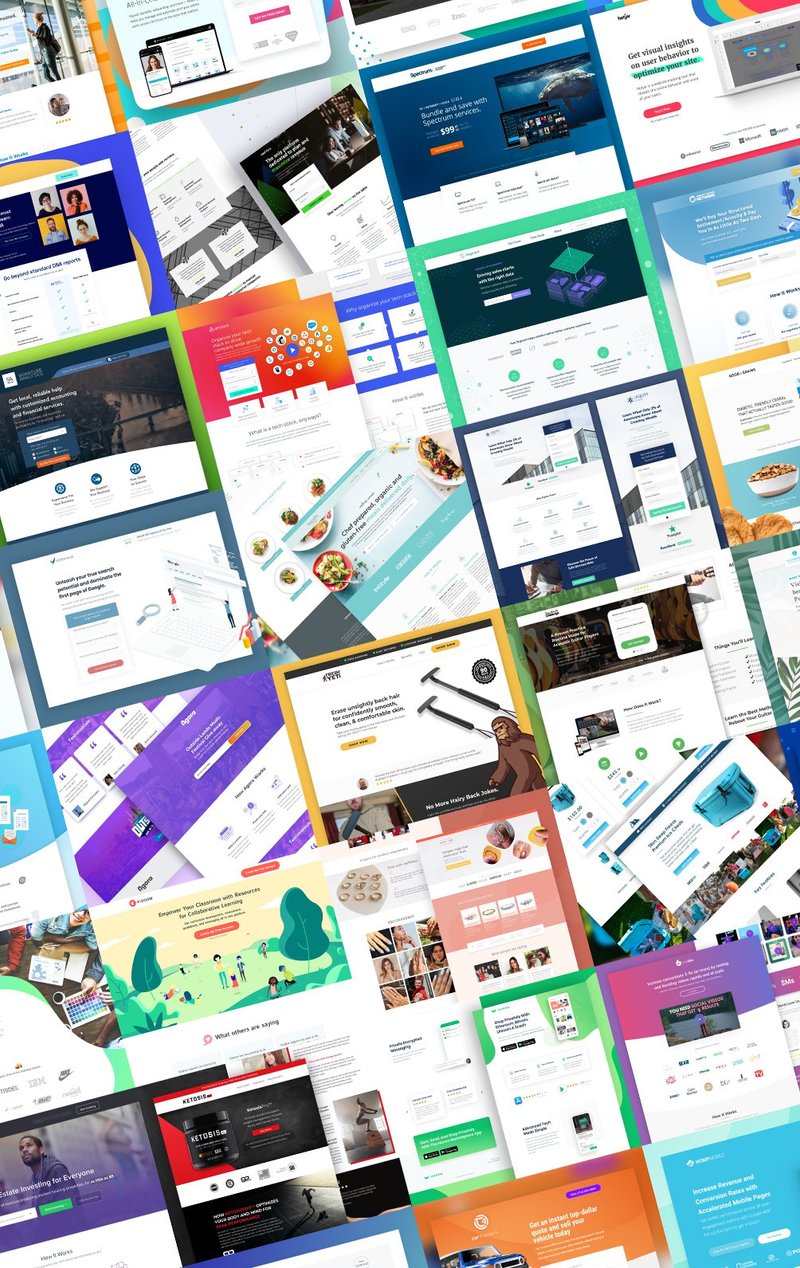 Higher Conversion Rates Are Just The Beginning,
See What Other Marketing Channels We Can Improve
There's no need to use different agencies when we have
dedicated teams to manage all your marketing funnels.
Meet Your Dedicated Team Before
We Start Working Together
Grill your new team on their approach, experience, and humor.
Just be ready for missed punch lines.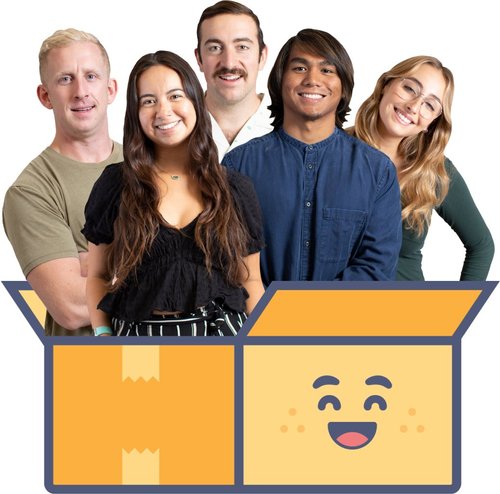 Wish You Had Regular, Helpful Reporting,
& Communication From Your Marketing Team?
We keep you in the loop about everything we're doing to improve your landing page design and customer experience.
You'll always have the latest stats at your fingertips.
We Treat All Our Clients As Individuals,
But They Tend To Have The Same Questions
If you have a burning question that isn't listed, just mention
it in your marketing plan request.
1

What are some landing page design best practices?

Here's a quick list of best practices for an effective landing page design. (Consider building these into a landing page template.)

First, the page should be fast and easy to use on mobile and desktop. Your landing page visitors are coming from all platforms—make sure your landing page design aligns.

Second, ensure that your message is clear and compelling and matches your ads with relevant content. 

Third, show your product or service in action, preferably through hero images or video. 

Fourth, use social proof (reviews, testimonials) as much as possible.

Lastly, always have the action you want the user to take easy to access, the user experience is super important, so we always spend time on UX design when creating your landing pages. 

Check out our Landing Page Hub to see some landing page design examples and tips and get landing page design ideas.

2

What are the different types of landing page designs?

Here's a list of landing page designs to consider, depending on your conversion goal: 

The first is the squeeze page, used to gather visitor information, perhaps for a free trial, email list signups, or downloads. Long-form landing pages are used to explain a product or service in-depth and are used for potential customers who are already close to purchasing. 

The Click-through landing page provides just enough info, and a single action, to send users to a transaction page, perhaps built in another system. Lastly, product pages can be used as landing pages to provide a full picture of what you're trying to sell. We know the goal is to drive conversions, so we will create an amazing landing page design for you and your industry.

3

Can a product page be a landing page?

Yes! Ideally, any page you create has the ability to work hard on multiple fronts. Creating a product page with a high conversion rate, intuitive user experience, eye-catching product images, and cohesive, bright color scheme will save you the time and effort of creating separate landing pages.

4

Do you accept only one-off projects or require retainers?

As professional landing page builders, we work both ways and can make a recommendation based on your goals.

5

What about contracts?

Optimization doesn't happen overnight. Since we need to know that you're willing to let the process run its course, we typically require commitments that allow us to do our best work.

6

Do your tools integrate with other platforms?

All our progress reports read, "Plays well with others." And we expect the same from our software. We even have ninja tactics for making non-native connections.

7

How much should I expect to pay?

The range is so wide it isn't even worth putting here. How much you want to test and how quickly you need to move determines how many resources we need to put behind the project. Don't worry, we use real math to figure it out.

8

What about research?

We start with the easy wins to get you better conversions right away. Along the way, though, we're doing qualitative and quantitative research to really shine the light on where we should dig next.